Are you trying to find all social media sites for someone?
Also struggling to find hidden profiles on social networks?
There are many social media sites like Facebook, Twitter, LinkedIn and Pinterest.
There are many ways to find linked accounts in social media sites but it's hard to go through each one of them to find specific profiles. So I can help by giving you absolute super easy methods to find all social media sites of someone.
10 super easy methods to find all social media sites of someone
There are many sites that provide options to search social media sites. However I am going to provide 10 best easy tools to find social media site of someone.
1. Usersearch
Username search is the best username finder tool online for beginners. Usersearch has data from more than 100 social media sites that are up to date. This amazing tool can be used for free of charge. Anyone with zero knowledge of searching online can use this tool and find all social media sites of someone in seconds.
Go to usersearch.
Select social networks as category
Enter the username of someone
Click the search button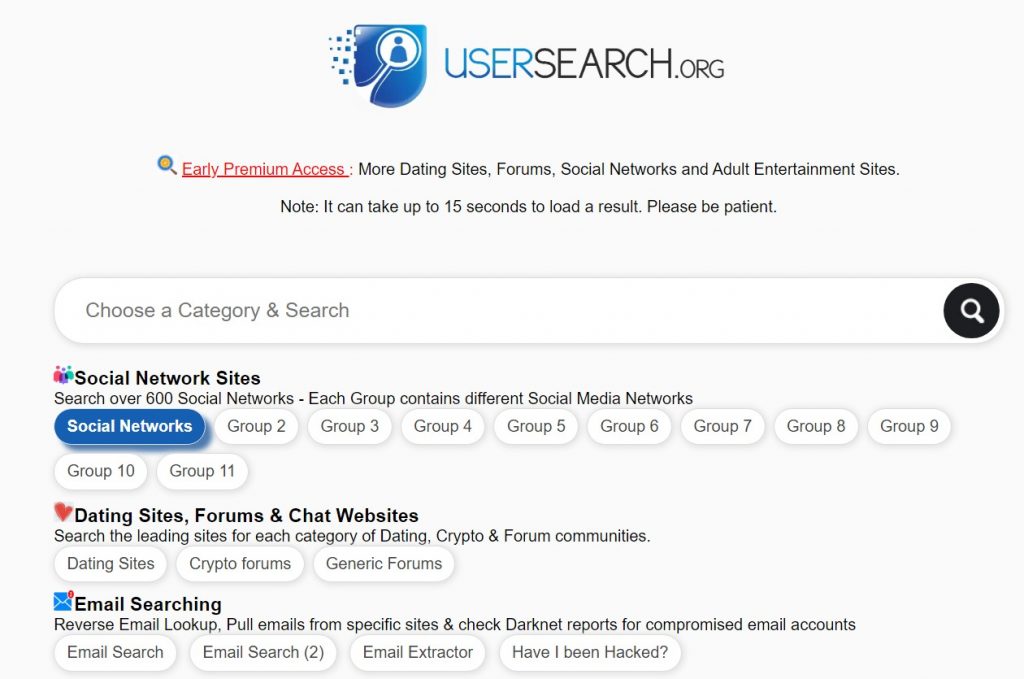 You will get the result in 10 seconds.
2. Scamsearch
ScamSearch is an amazing online tool for finding scammers online without any fee. You can track email addresses, phone numbers and social network profiles of anyone.
Go to Scamsearch
Then sign up using your name, email and password.
Then accept the terms of service and option to receive communications & news.
You will get a verification email immediately. Go to your email inbox and click on the verification email from scamsearch. You will get an email like this below.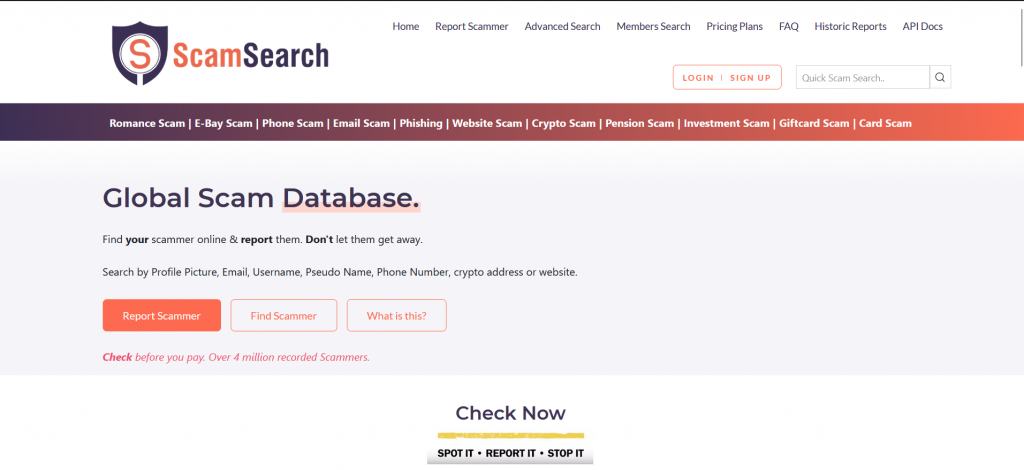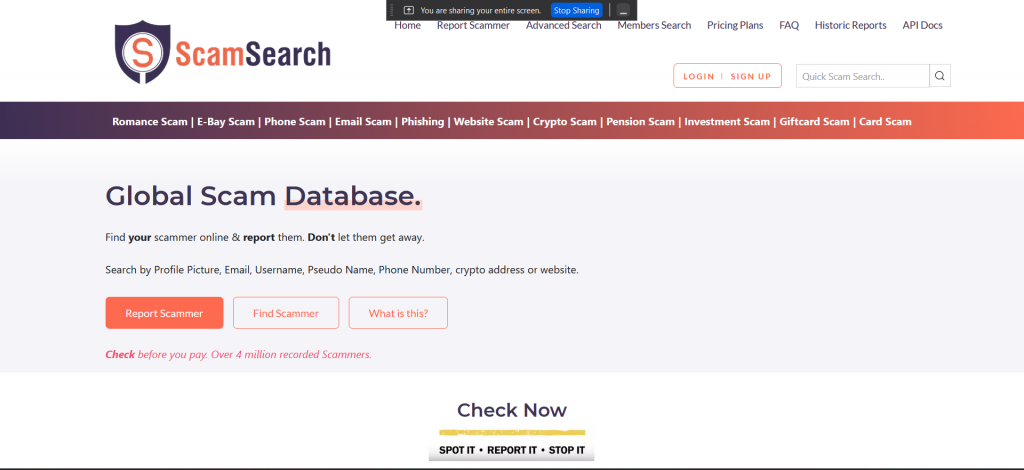 3. Dork search
Dork search is the top username finding tool for absolute free of charge. You can enter any username of someone in the search bar and it will redirect you to Google search to find the correct result.
Go to Dork Search
Enter username of someone
Press search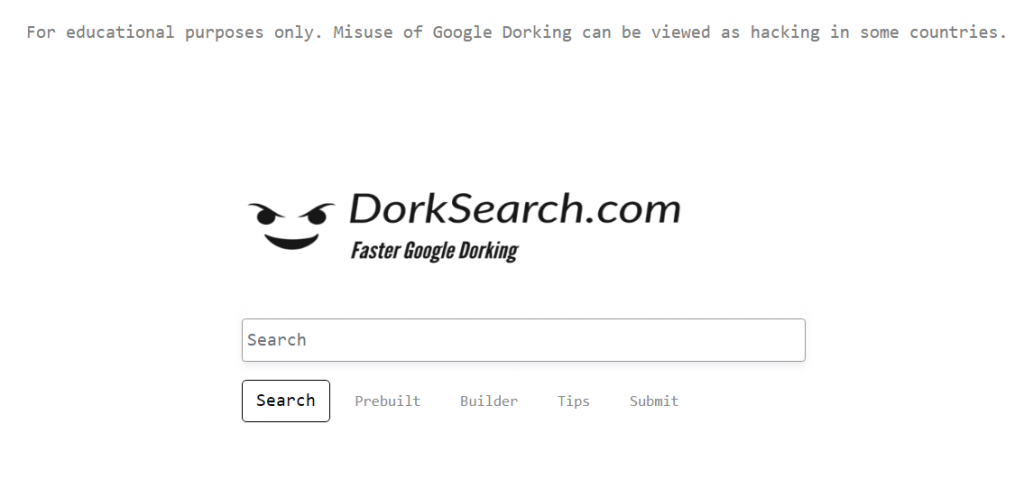 Find Google result of the person
4. Google search for Social networks
Google is the top search engine in the world where you can get any information of anyone online without any cost. You can find social media sites of someone by searching in Google using specific methods.
Go to Google.com in your browser
Type name of someone in double quotes like "supersomeone", then you need to put a plus sign and enter the name of someone to find linked profiles in social media sites.
Press the search button
Read through Google search results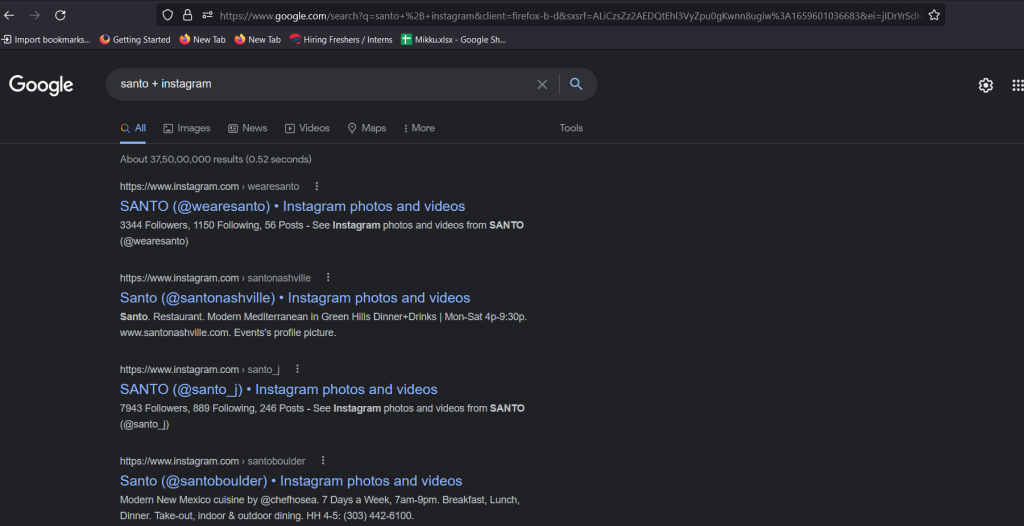 You will be able to find the best result.
5. Facebook Search
Facebook is one of the top social networking sites in the world with billions of users. You can use Facebook to search for someone to find profiles in fb. There are many top search sites to find people online but Facebook offers everything.
Go to facebook
Enter the username or name of someone on the search bar
Then press search button
You can find profiles under the People category.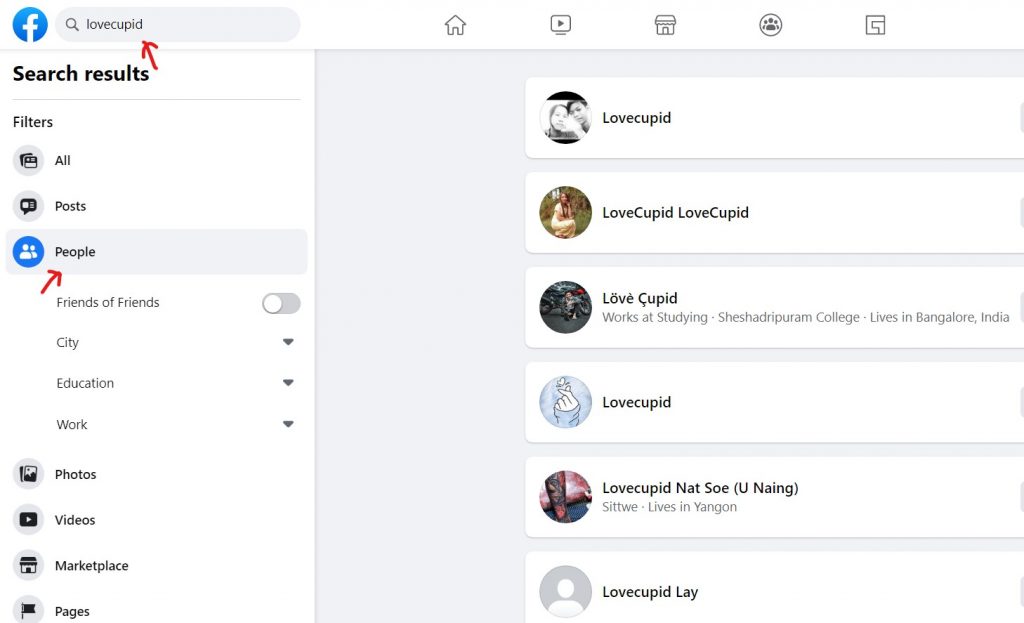 You can also use locations or names of cities with the names to target the specific person.
6.Twitter Search
Users of Twitter, a free social-media service, publish short articles known as tweets. Text, movies, photographs, or links can be included in these tweets.
Go to Twitter
Type a user's account or name into the search field.
Then click on search.
Profiles can be seen in the people section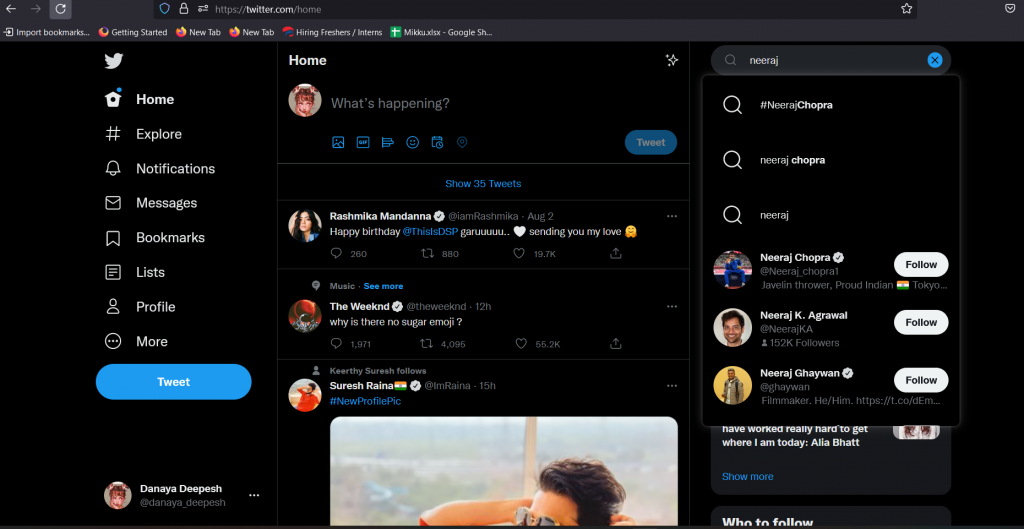 7. LinkedIn Search
The world's largest network on the internet is called LinkedIn. LinkedIn can be used to find the ideal job or internship. The website's objective is to enable registered users to create and maintain professional networks of people they are familiar with and trust.
Go to LinkedIn
Enter the name, name plus location, or name plus company in the search box.
You can also add names of the organizations people work to find that specific someone.
Then after select search.
You can view profiles in the people category.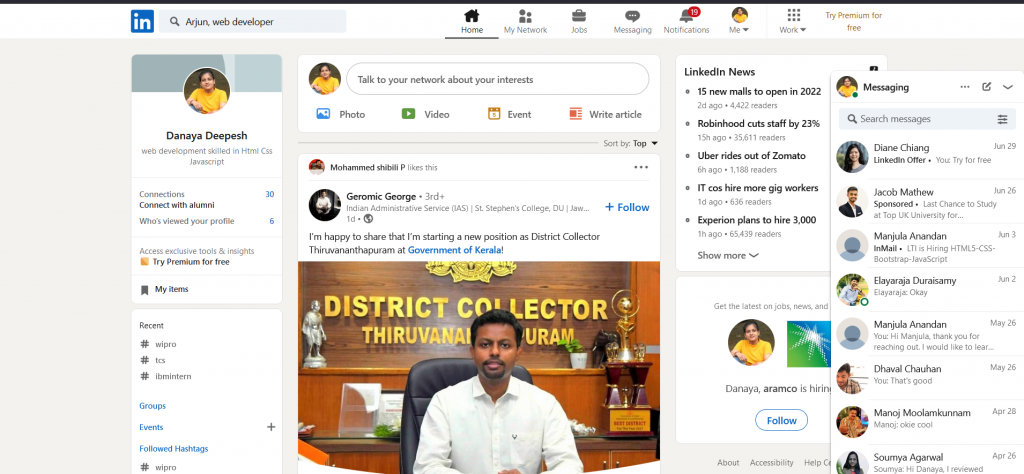 After that you can check the profile.
8. Google Advanced Search
Google advanced search is an advanced tool where you can find specific details of anyone or anything in quick search.
Go to Google advanced search
Then add the name of someone under "this exact word or phrase" box
Then you can narrow your results by adding language and country.
Then click on advanced search button below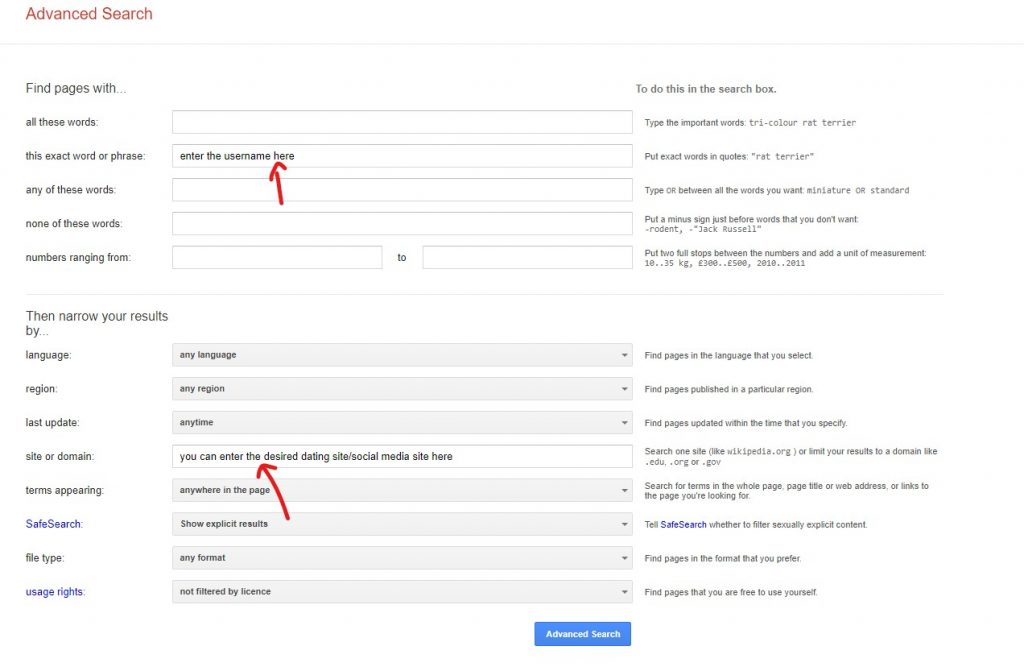 You will instantly get the desired details.
9. Twitter Advanced Search
You may target search results to particular date ranges, persons, and more with Twitter's advanced search function. This makes it simpler to locate particular profiles and tweets.
Go to Twitter advanced search
Add someone's name in the exact phrase box and click search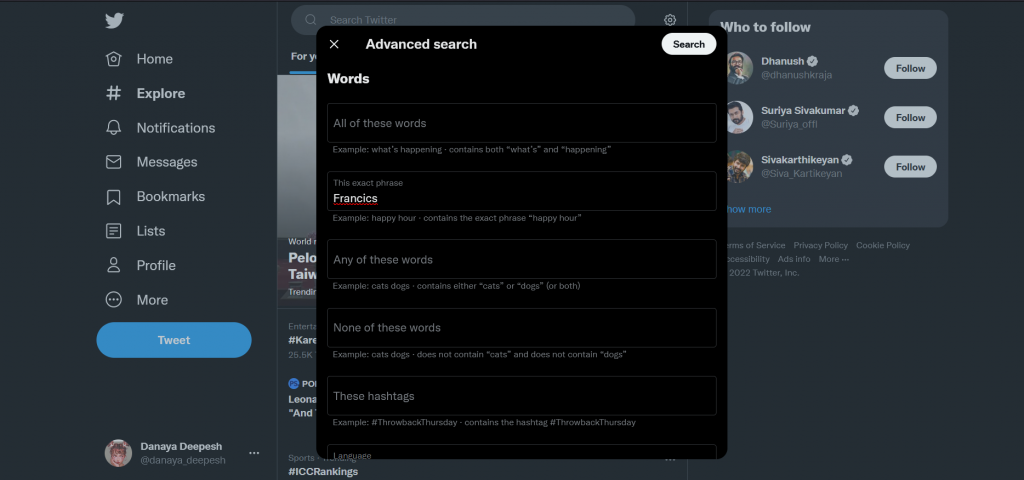 You can find details of the accounts in the People category
10. Knowem
Knowme is a great free tool you can use to search over 500 popular social networks.
Go to Knowem
You can put the name or username of someone in Knowem
click the check it button. You will get immediate results of all social media sites linked to that specific name.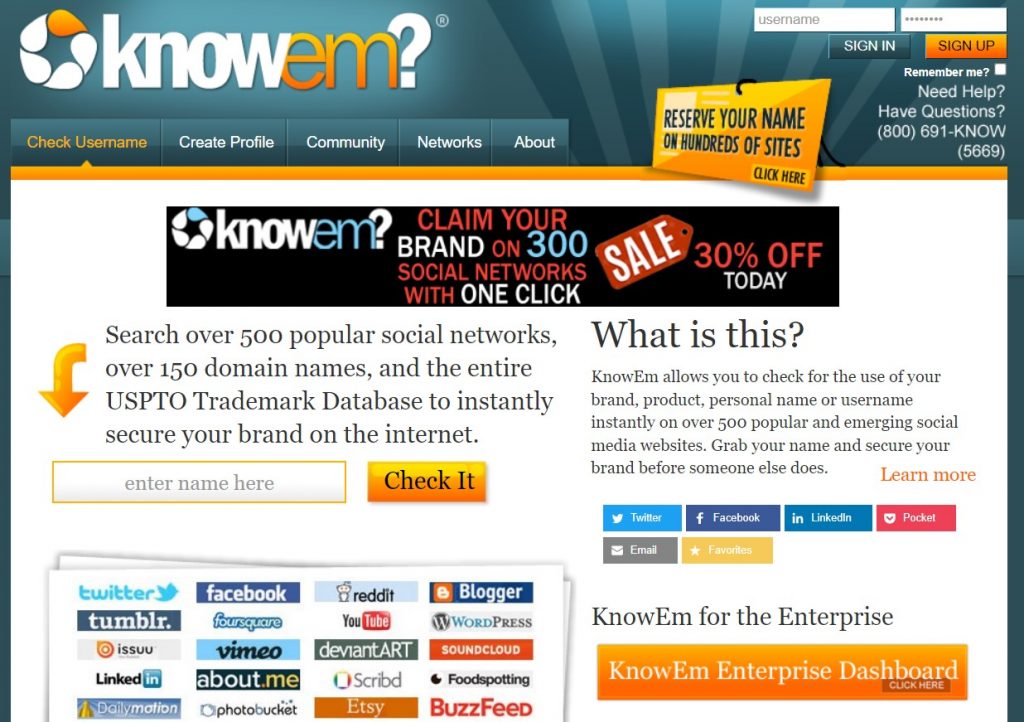 It is a good search tool to find peoples profiles online.
Conclusion:10 super easy methods find all social media sites of someone
I have given the best 10 free super easy methods to find all social media sites of someone. You can freely use these methods to find old friends, colleagues, boyfriends and husband details.