Want to find unsearchable social media site profiles of boyfriend, husband or wife? One of the revolutionary fads of our day is social networking. While the majority of people are familiar with popular social media platforms like Facebook, Instagram, and Twitter, numerous lesser-known websites are attempting to gain traction or focus primarily on specific groups.
People have long sought out methods to interact and collaborate with one another.
people have discovered ways to engage in social interaction online, made possible by the emergence of the countless social networking sites and applications.
10 Amazing tools to find unsearchable social media site profile
In this post, we talk about some of the most widely used social media platforms in use today.
You can check to see if your preferred social media site is included in this list and possibly discover other excellent online social networks that you can use right away.
1. Socialcatfish
On social media, they won't have any real-world ties to friend or follow. See how many followers they have and whether their accounts appear to be genuine by looking at their list of followers. Less than 100 followers indicates that they might be a catfish.
Browse Socialcatfish
Select Name/Username or other category.
Enter the name in the first colunm ,Must enter the full name.
Select the country.
Click the search button.
Then you can see a popup box select the age limit and tap continue.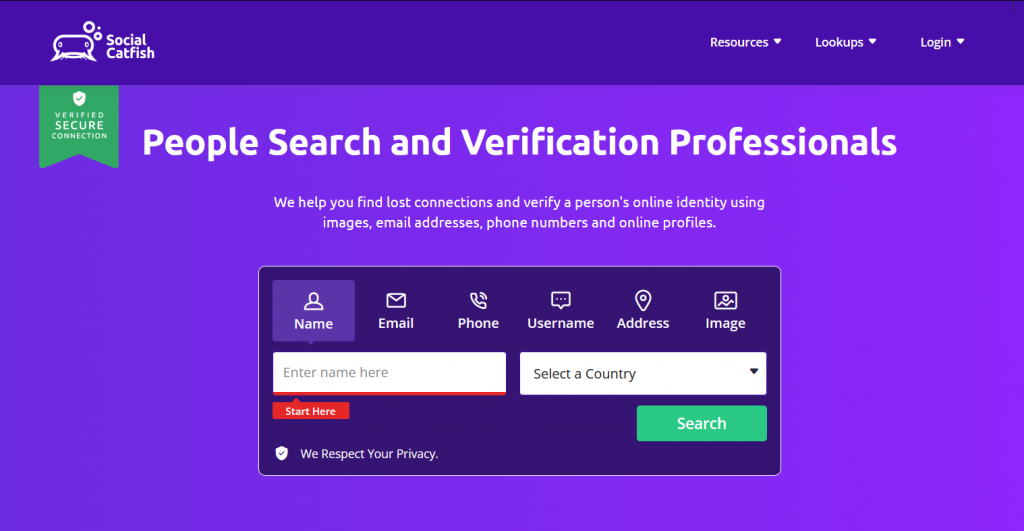 After few minutes you can see the results.
2. Social Searcher
In order to deliver highly individualized results, social search engines blend standard algorithm-driven technology with online community filtering. Only a few social search engines are reliant on online forums.
Try using Social Searcher.
From the list, select Users.
Type your login or name in the field.
Press the search icon.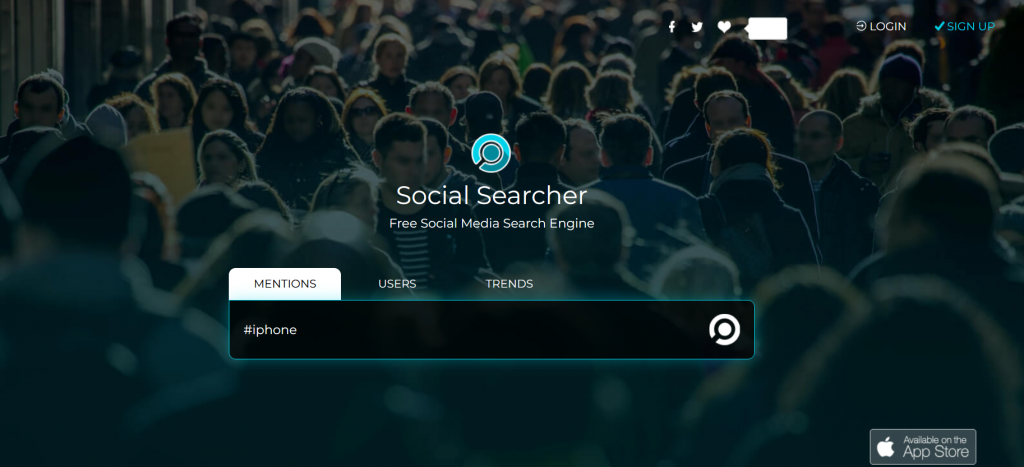 You may then access each of their social media profiles separately.
3. User Search
Reverse search software called Usersearch can locate persons by their username, email address, or phone number. It even specialized in looking for cryptocurrency enthusiasts that frequent forums.
Check out Usersearch.org.
Choose a social media network.
put your username here.
Click the search icon.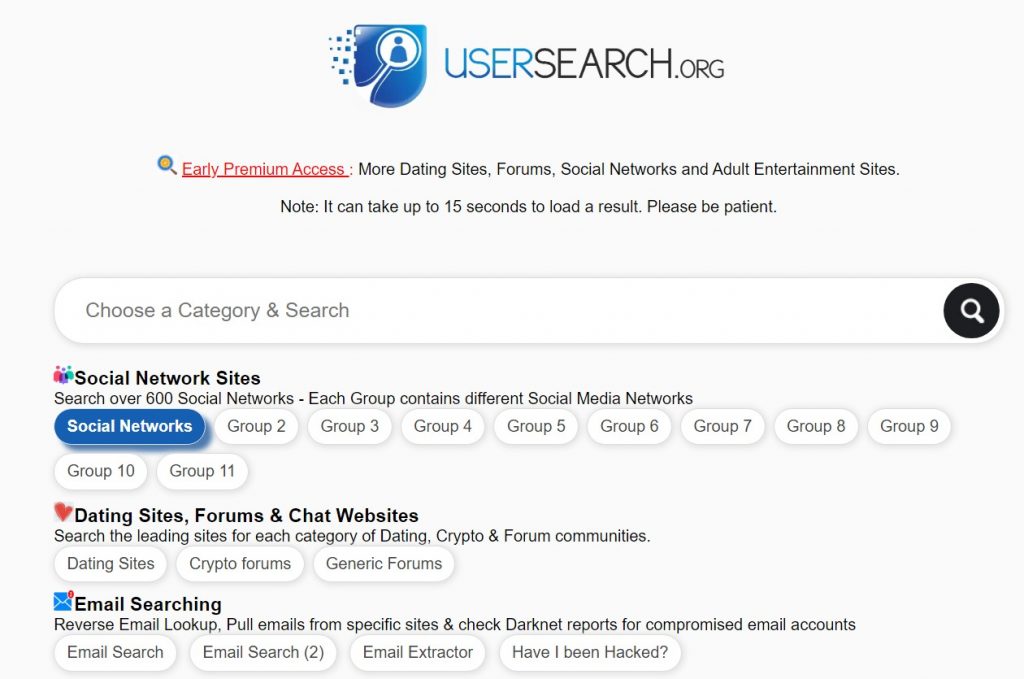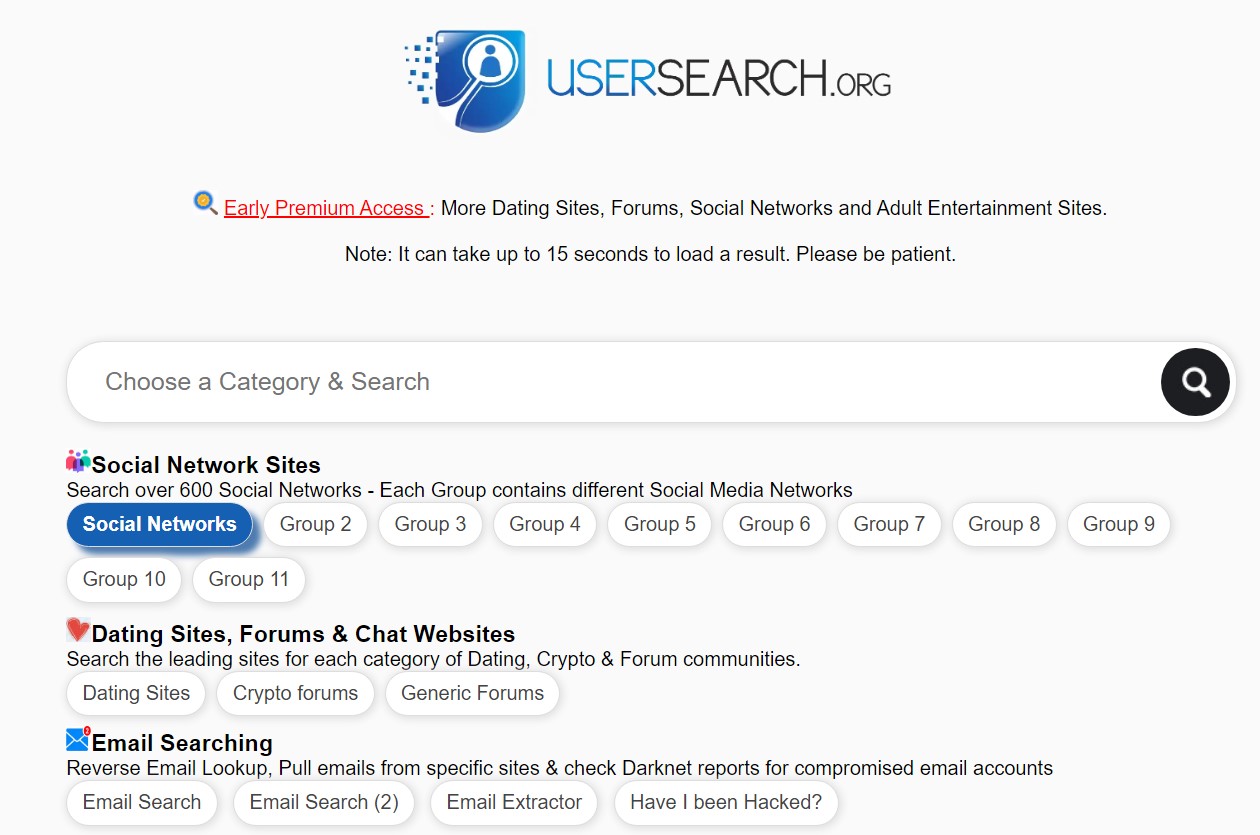 You'll receive the result in a matter of seconds.
4. Scam Search
ScamSearch is a free online database that contains information about known scammers, including their username, email address, phone number, website, and crypto address. Most organisations keep tabs on fraud.We track the scammers.
Go to scamsearch
Enter your name, email address, and password to create an account.
You will get a confirmation email right away.
Your mailbox contains a verification email; toggle it.
The username can then be entered in the search bar.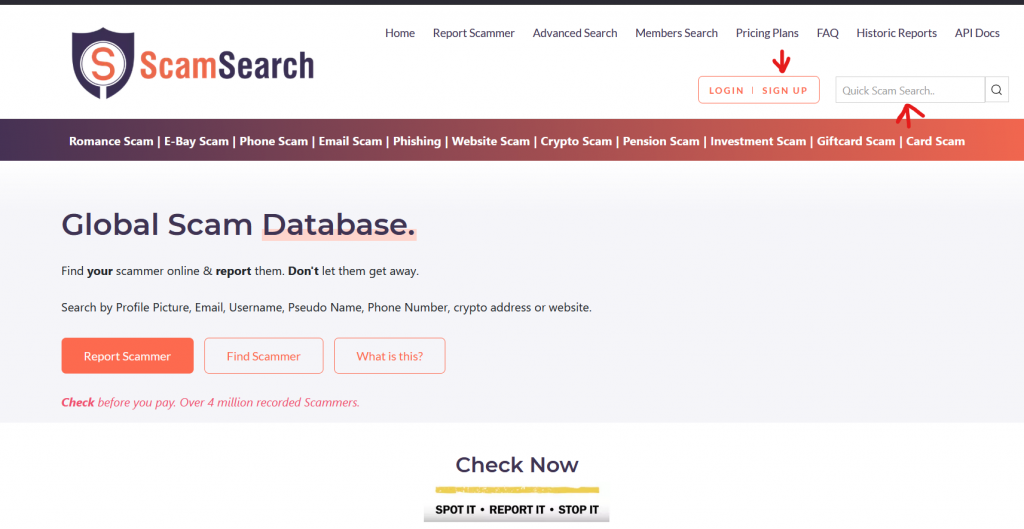 Results are available within minutes.
5. Dork Search
An advanced search operator is used in a Google dork query, also known as a dork, to locate data that is not easily available on a website. Google hacking, commonly referred to as "Google dorking", is capable of producing results for material that is challenging to find using standard search terms.
Visit Dork Search.
Usernames should be entered here.
click the search icon.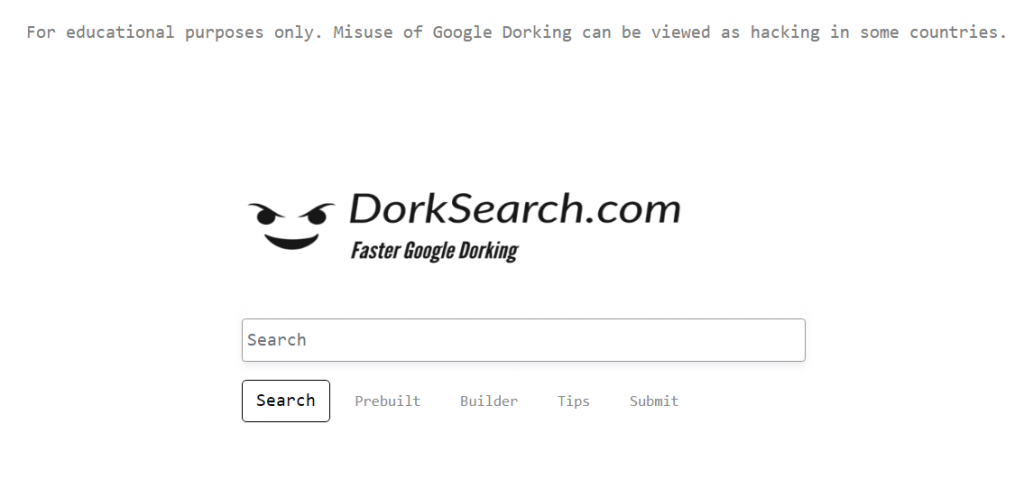 The persons details will appear in minutes.
6. Facebook
Facebook is a website that enables users to connect online with friends, coworkers, and complete strangers after creating a free profile. It enables users to share their own views and opinions with any number of people they choose, along with images, music, videos, and articles. By enabling FB search feature you can easily find unsearchable social media site profile within seconds.
visit Facebook
In the search field, type the username.
Click "Search".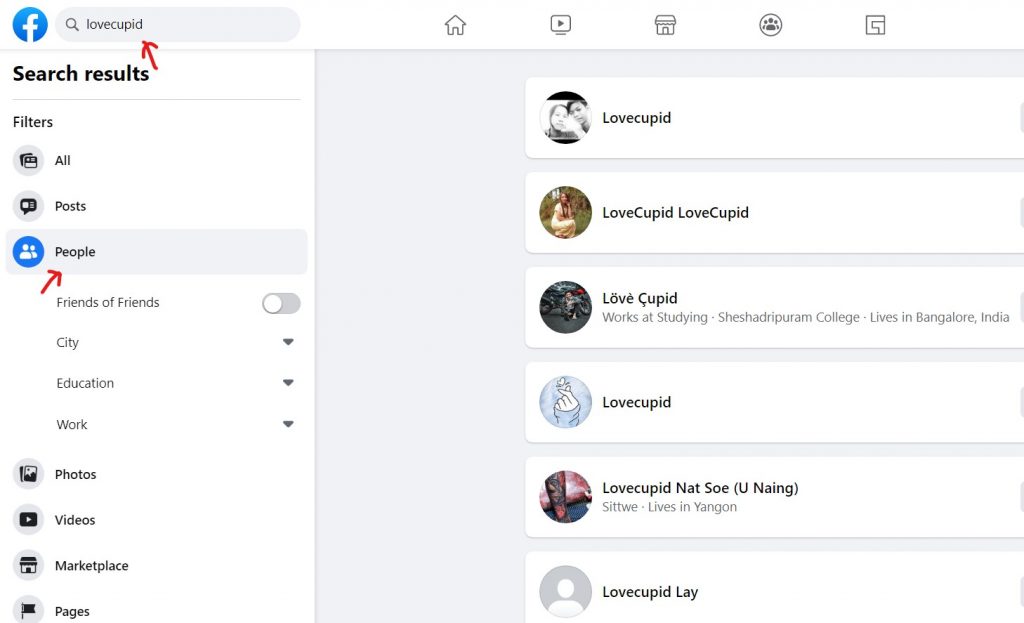 7. Twitter
Twitter is a service that allows friends, family, and coworkers to communicate and stay in touch by sending brief, frequent messages to one another. Tweets are posted by users and can include text, images, videos, and links. These tweets are sent to your followers, placed on your profile, and searchable on Twitter.
Visit Twitter
Enter the user's or account's name in the search area.
Choose search next.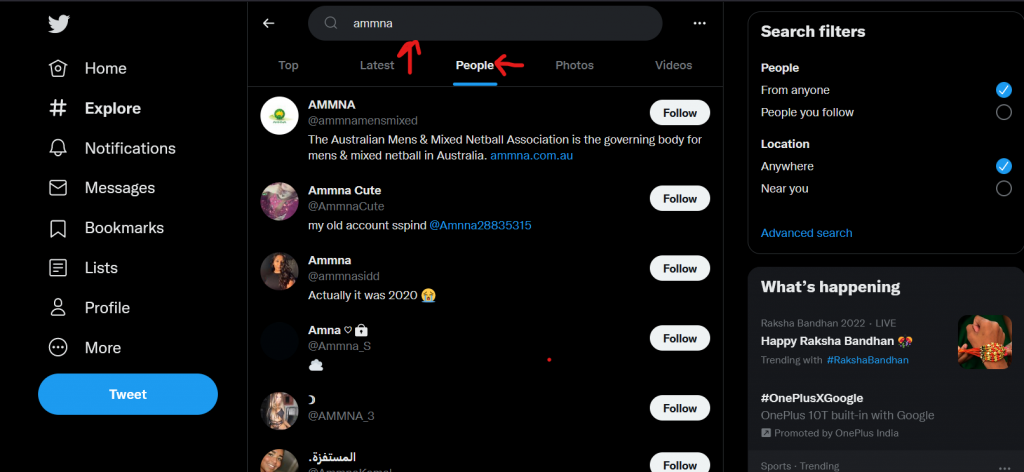 Profiles can be found in the people section.
8. Google image search
Google has a feature called Google Search by Image that enables users to search for photos using an image as the beginning point rather than a written or spoken search query. This is known as Google reverse image search.
Open the Google app on your Android phone.
Tap Discover at the bottom.
Tap Google Lens in the search box.

To aid with your search, take or upload a picture
Choose the location you want to search in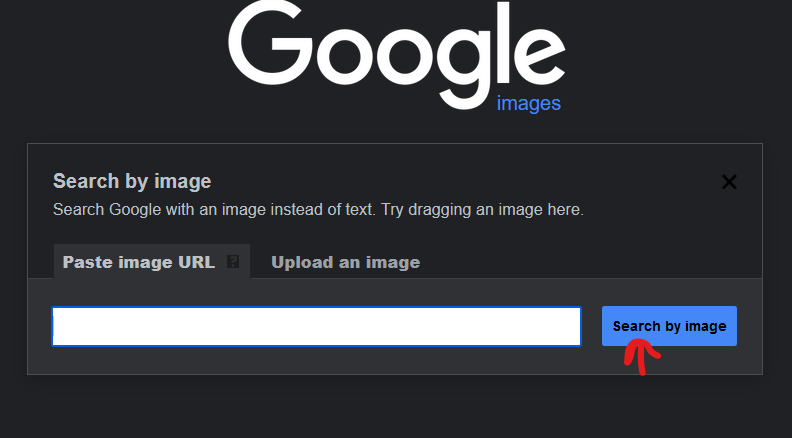 Scroll down to the bottom to access the search results.
9. Tinder
Although Tinder is sometimes referred to as the "hookup app," it is actually a dating app that, like its competitors, aims to provide a bridge to partnerships and even marriage for a more technologically sophisticated generation.
Use an iOS, Android, or web browser to access Tinder.com.
Create a fake account.
Look for your partners', boyfriends', or wives' usernames.
Make filters to eliminate profiles that aren't relevant.

Following the display of the outcome, you can review the profiles.
10. Snapchat
Snapchat is a mobile messaging service that allows users to send and receive drawings, texts, photographs, and videos. Both the app's download and utilizing it to send texts are free.
In a very short period of time, Particularly among young people, its popularity has soared. You can snapchat to identify and find unsearchable social media site profile of anyone who has account there.
Start Snapchat, It is a yellow app with a ghostly logo.
Enter your username and password to log in if you aren't already.
Tap my friends.
It's located near the bottom of the screen, directly below your Snap Chat photo.
Select the name of the buddy whose profile you want to see.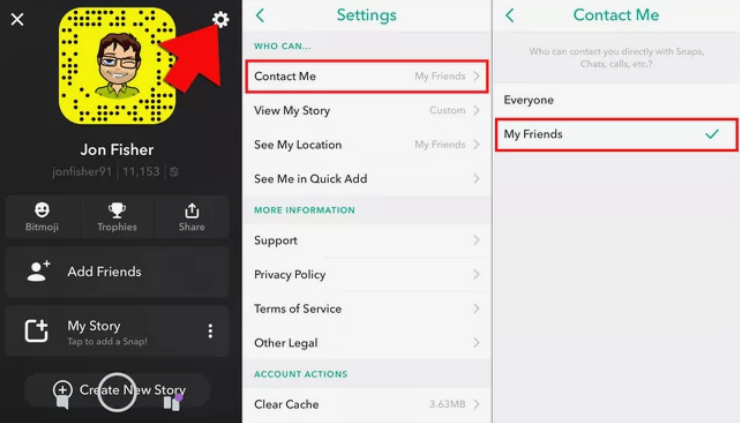 Obtain the preferred profile.
Conclusion : How to Find Unsearchable Social Media Site Profiles.
I use a few of the tools on this list to quickly and freely search social media, and I utilize premium accounts for the apps with more advanced features. I'm confident you'll find the ideal social media search tool among these ten below!