Knowing more about someone makes it easier to talk to them. The person's most recent pastimes, hobbies, and travel destinations can be of interest to you. These details about a person are all contained on social media platforms.
So where can you look for someone's social media profiles?
I'll describe the simplest methods for using usernames to find anyone's social media profiles in this article. This might need some extensive searching on Twitter, LinkedIn, and Facebook. We might also require the assistance of Instagram or Tinder.
Lets begin the journey;
10 best ways to find people social media
There are many ways to find out all social media profiles of a person. As I said we might need to find out new tools and sites to gather the information about a person.
1. Discover Profile
By quickly finding all of your prospects' social media profiles, Discover Profile enables you to connect with them across all of their platforms.
Go to Discover Profile.
Enter the name in the search column.
Click the Go button.
The social links will get in minutes.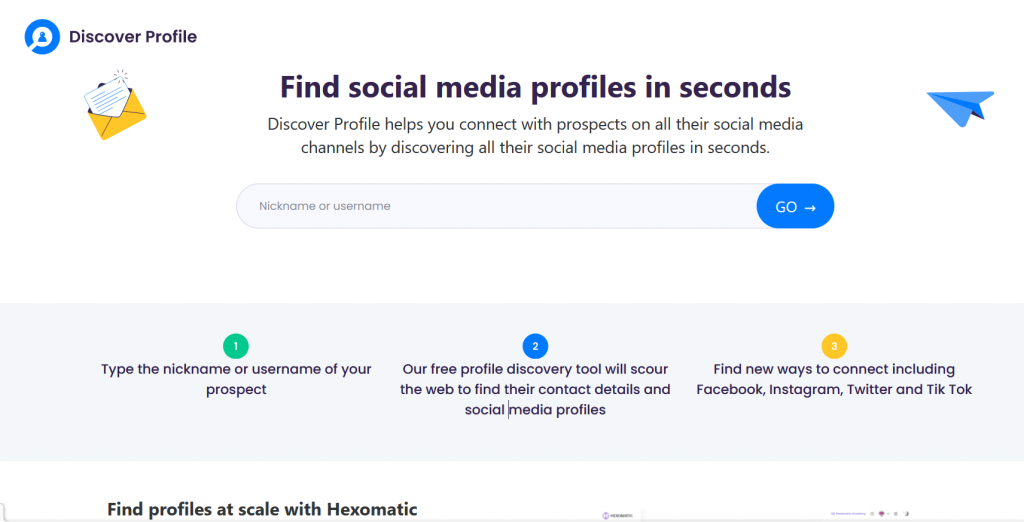 Go through the links and check the details.
2. Facebook
Facebook is one of the most widely used social networking sites in the world and has a large user base.The search feature on Facebook can be used to locate user profiles. In the end, Facebook search is a fantastic alternative for many to use as a free lookup tool for social network usernames.
Go to Facebook
Enter the username in the search bar
Press Search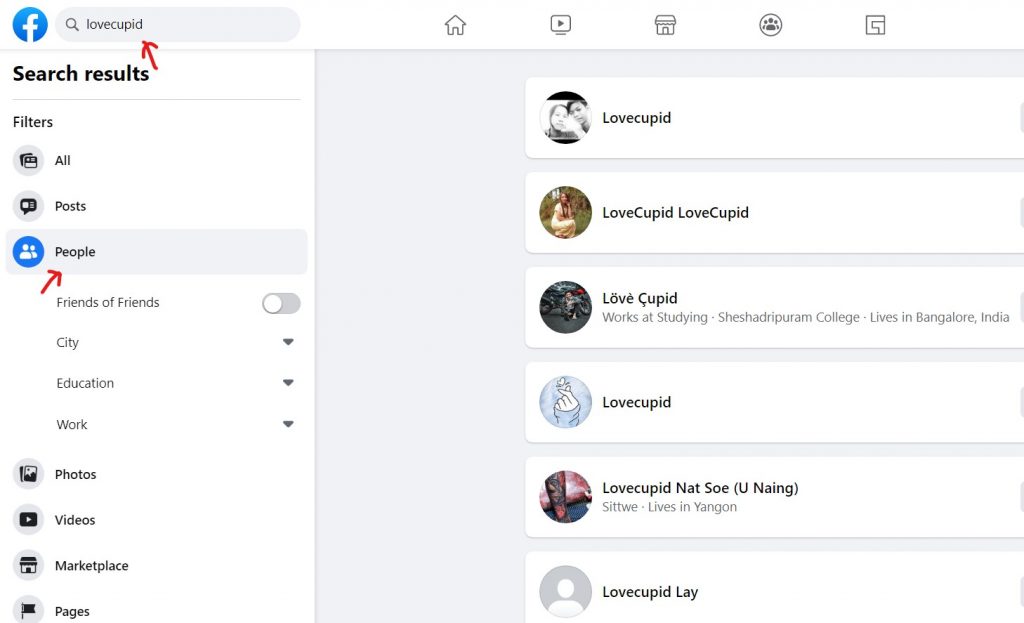 Obtain the details of all related profiles.
3. Instagram
Facebook bought Instagram, a free online photo-sharing platform and social media network.
A smartphone software called Instagram allows users to modify and upload still photographs and brief videos.
Go to Instagram
To access Search Search from the search field, click at the bottom.
After typing the name or object you want to look up, click the search button in the lower right corner of your keyboard.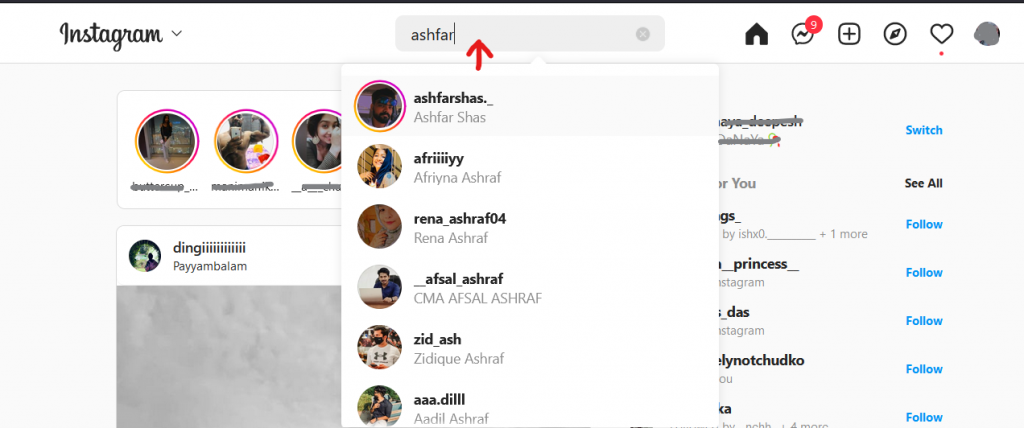 Select Top, Accounts, Audio, Tags, or Places from the menu options presented below the search field to limit the results of your search.
4. LinkedIn
An internet service called LinkedIn that focuses on business and employment can be accessed via websites and mobile apps. The website, which went live on May 5, 2003, is primarily used for networking among professionals and career advancement. It enables employers and job seekers to publish opportunities and resumes.
visit LinkedIn's official website or mobile app
Select the join in or sign up button in the top right corner.
A new page will appear.
You must provide your first and last names, email address, and password.
Search the name in the search bar.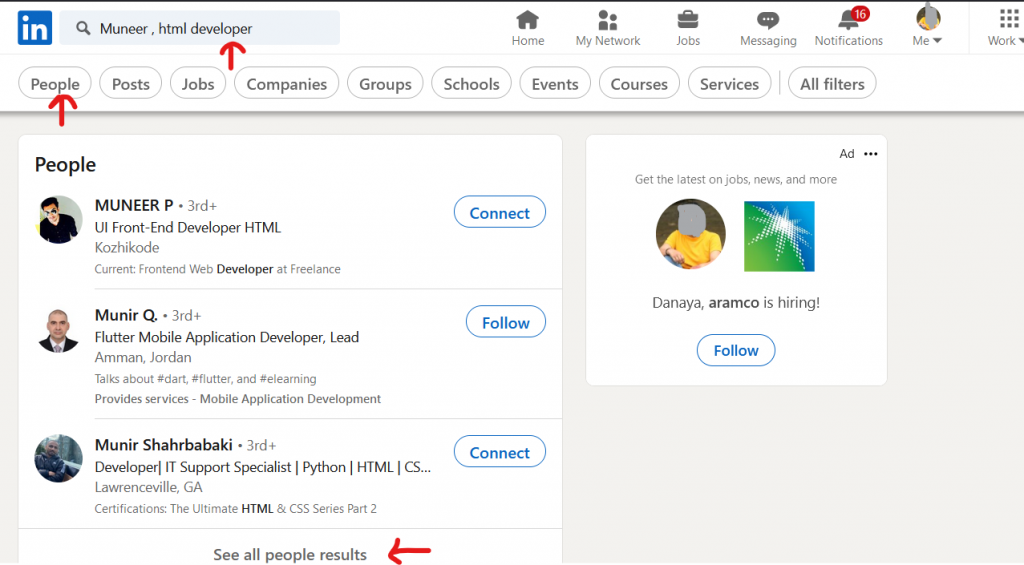 The result will show like this.
5. Social Searcher
A free social media search engine is called Social Searcher.It allows for real-time content search on social networks and provides extensive analytics data.Users can look for publicly posted information on Twitter, Google+, Facebook, YouTube, Instagram, Tumblr, Reddit, Flickr, Dailymotion, and Vimeo without logging in.
Check out Social Searcher.
Choose Users from the list.
In the box, type your username or name.
Hit the search button.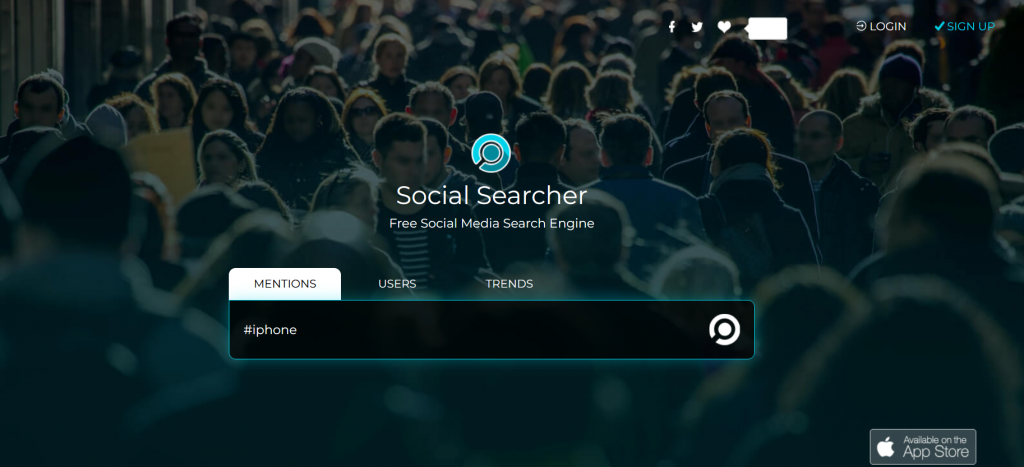 You may then view each of their social media accounts individually.
6. Twitter
Tweets are one-sentence articles posted by users of the free social media site Twitter.Links, text, videos, photos, and any combination of these may be included in these tweets.One of the top free lookup sites for social media usernames is Twitter search.
Go to Twitter
In the search field, type the user's name or account name.
Next, choose search.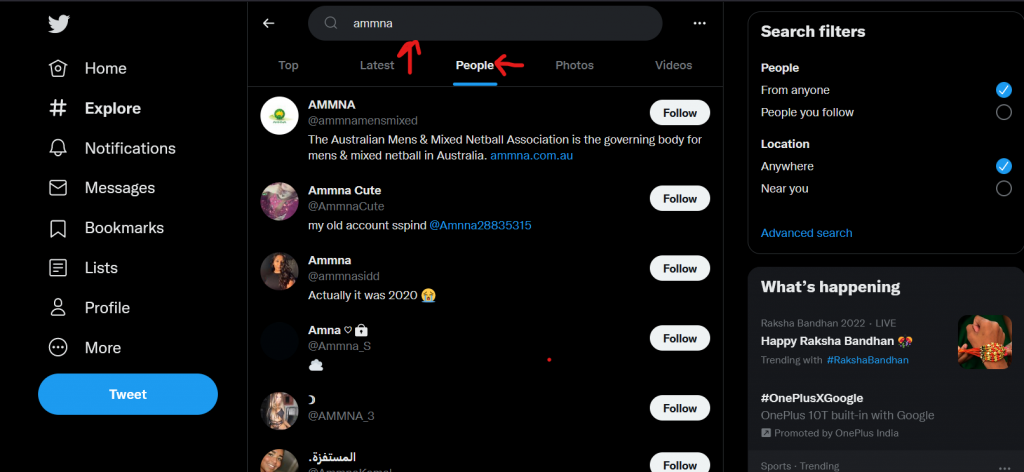 The persons section includes profiles.
7. Peek You
A people search engine that indexes people and their links on the internet is called PeekYou.
PeekYou, a company that Michael Hussey founded in April 2006, states that they have indexed more than 250 million people, primarily in the United States and Canada.
Check out Peek you.
Enter your name user name and select the state
After that click the search icon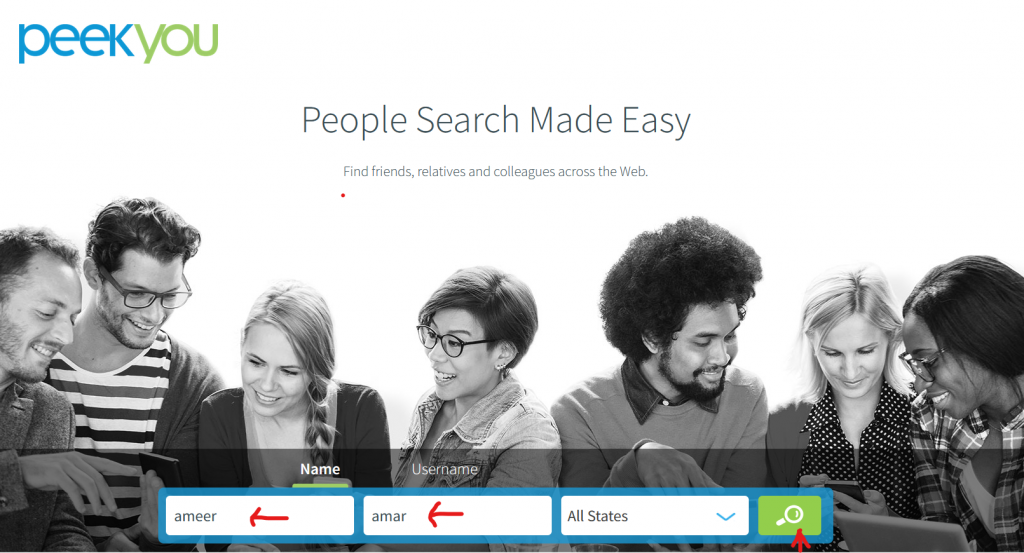 So you will get the public records of the person.
9. Tinder
To discover the related usernames with the profiles, use Tinder.Despite the fact that Tinder doesn't have a search bar, you can use this search bar to look for people by name.Look at Tinder!You may search someone's dating profile if you know their name, where they live, and an approximate age range.
Visit Tinder.com using an iOS, Android, or web browser.
Make a fake account
Look for the usernames of your partners, boyfriends, or husbands.
Create filters to remove irrelevant profiles.

Get the desired profile.
10. Dork Search
A search phrase known as "Dork Search" makes use of cunning search operators to locate data that is challenging to find on a website. You can access Google search and retrieve the appropriate results by typing any username into the search bar.
Browse Dork Search.
Enter someone's user name here.
press the search button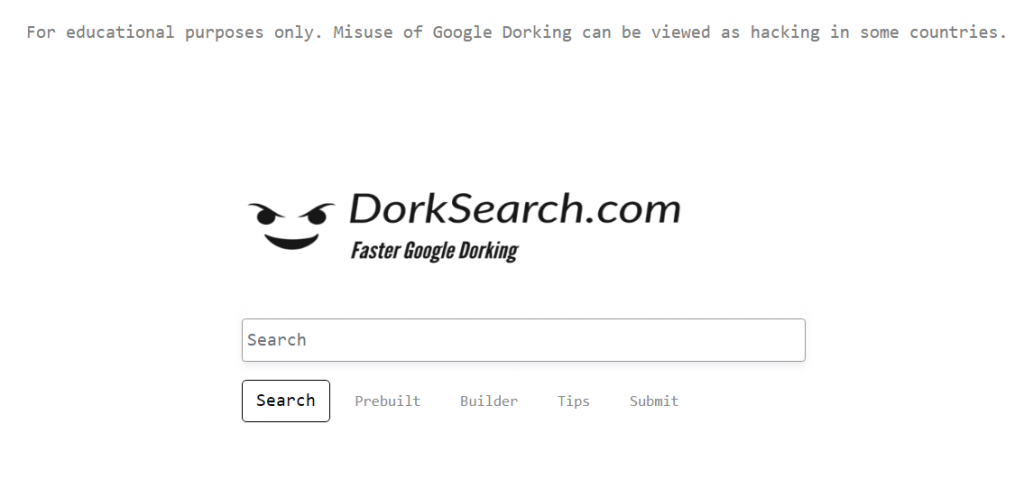 Look up the individual profiles.
Conclusion on find people social media profiles
A couple of the apps on this list can be used to swiftly and easily search social media, and I use paid accounts for the apps that have more sophisticated functionality. I'm sure one of the 10 tools listed below will be the perfect social network search tool for you to find people social media profiles!