Have you received an email from an unknown source or want to find the person behind an email address. You can do a reverse email lookup search to find someone's online identity. You can also get name, social accounts and location of the sender. You need only the email address to know identity of the sender. The best way to find out the online identity is to run reverse email lookup. Shipmethis.com has listed thousands of free reverse email lookup social networks tools for free.
A reverse email lookup search can help to find the person who send the email and the public information shared online. Through reverse email lookup, you can track the person using various methods. Here is the answer for how to find hidden profiles on social networks free.
We will share the most effective ways to conduct reverse email lookup and find social media accounts by email address in this article.
What is Reverse Email Lookup?
Reverse email lookup is searching an email address to get more information about the person. You can use name of the person to find their email address. A reverse email lookup use the opposite method by finding the name of the person using the provided email address. You can use this guide on how to find all social media accounts with email address.
10 Best Ways to Find the Person Behind an Email Address
There are many ways to find identity of the sender and find social media by email address. You can use free reverse email lookup with free results using free email lookup tools available online. Some of these free trial reverse email lookup are effective than the other.
1. Google Search
Google organizes all the data from the world. You can use Google search to get email address of any email sender who is ever mentioned on the Internet. Go to Google and type the email address you want to get information of.
You can scroll down and check each page descriptions and titles for similar email address or names. The easiest and most effective method is to add quotation marks ("") before and after the email address. For example if you want to search [email protected] in Google, try it like this "[email protected]".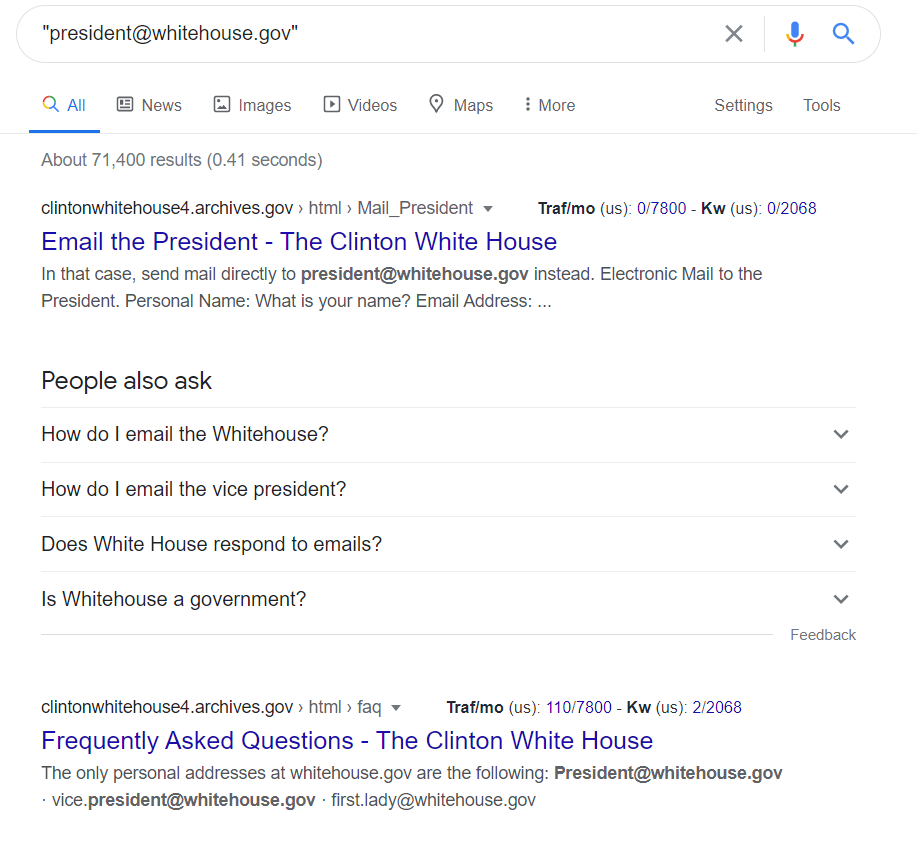 Video Tutorial for Doing Reverse Email Lookup on Google
Using a search engine like Google, Bing and Yahoo is very easy for a beginner. However looking through each result to get similar email address would be a difficult task. That's why the next method might be more effective to do reverse lookup of email address. You can use Google to find social profile data by email address for free.
2. Social media search by email address
Facebook, Twitter and LinkedIn are most authoritative social media platforms. People have shared their information for free. Most of the data are very reliable on this because people has voluntarily disclosed their name, age, linked accounts, photos, videos and location.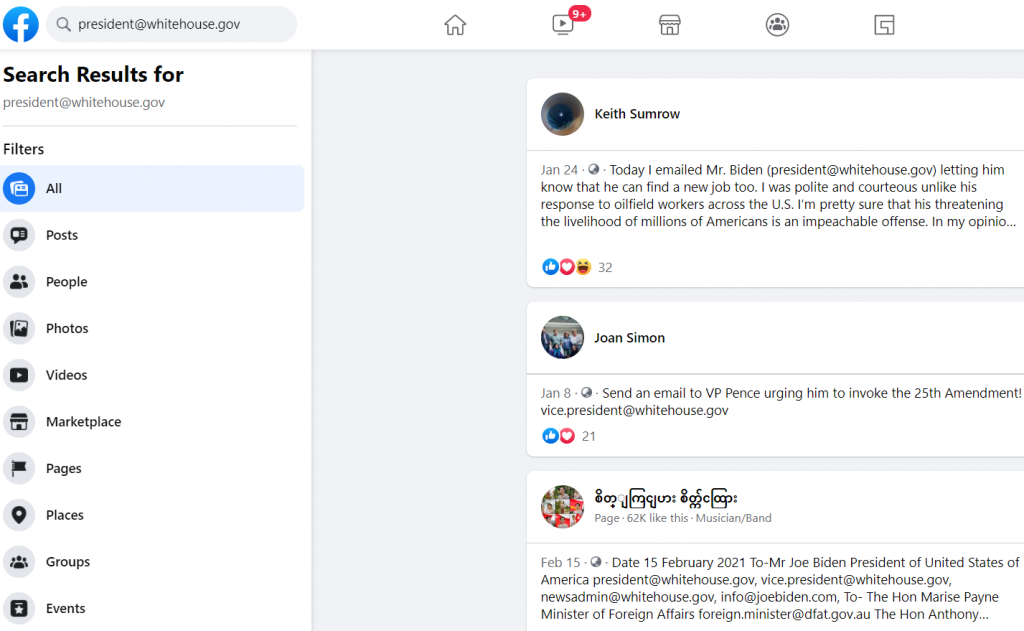 User have to provide their email address to register an account in social media websites. This email address is associated with all their personal information. You can easily search an email address in any of these platforms and get email information of the sender for free.
Video Tutorial on How to Do Reverse Email Lookup Search in Twitter
Anonymous email sender's identity is easily found on these social media platforms using a free reverse email lookup search. You can take the best 60 social media websites which are popular and enter the email address in each one of that. This is a daunting task by the way if you do it manually.
3. Lullar– find social media accounts by email address
Lullar is a great reliable reverse email lookup tool which can automatically search 30 popular social media sites in seconds. This great tool will show the real names and images of the sender if they are found in those sites. You can do Profile Search by Email (ex. [email protected]), First Last Name or Username using Lullar.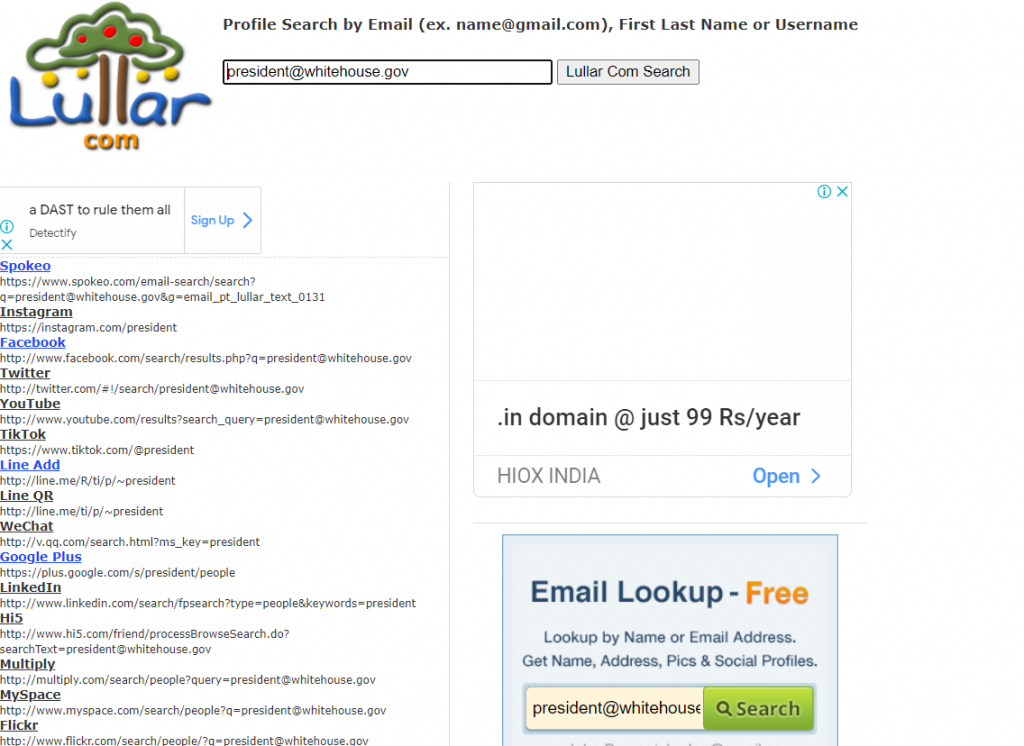 This is a great way to find personal information of an anonymous email sender.
Video on How To Search in Lullar for Personal Information Using Email Address
It is difficult to find the information if the email address is mot registered in any of those sites. You cannot find email addresses if the person has opted for privacy setting.
4. ICANN LOOKUP
You can get information of the email sender by doing a domain research. The email has two parts. if the email is from [email protected], then "user" is usually the name the person and the "domain.com" after @ is the domain of the email. Another example is [email protected] and president is the name and whitehouse.gov is the domain.
You can do the ICANN whois lookup service to do domain search. Go to icaan lookup website and enter the domain. You can get domain name, domain id, status and nameservers first. Secondly you can get details of the registrant including name, organization, email and mailing address.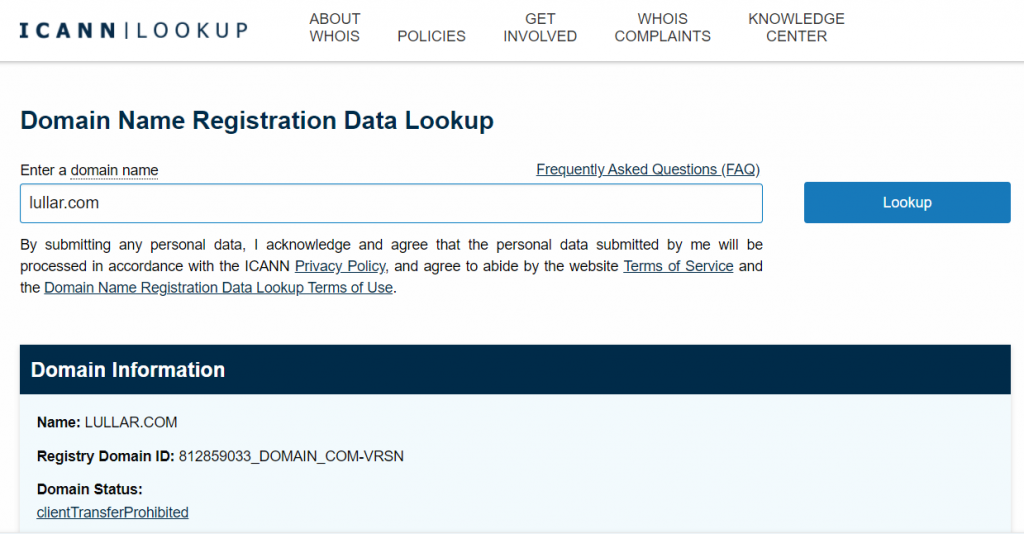 Step by Step Guide on Domain Search
5. Google Advanced Search
You can check if the anonymous email has offered any product or service. Anyone can search by the name of this particular product or services on Google.com to know about this. People can check if anyone has shared their experience online about this. You can search using the website or domain in which the email came from. If the email is [email protected] Then you can use word join as exact word and shipmethis.com as site or domain.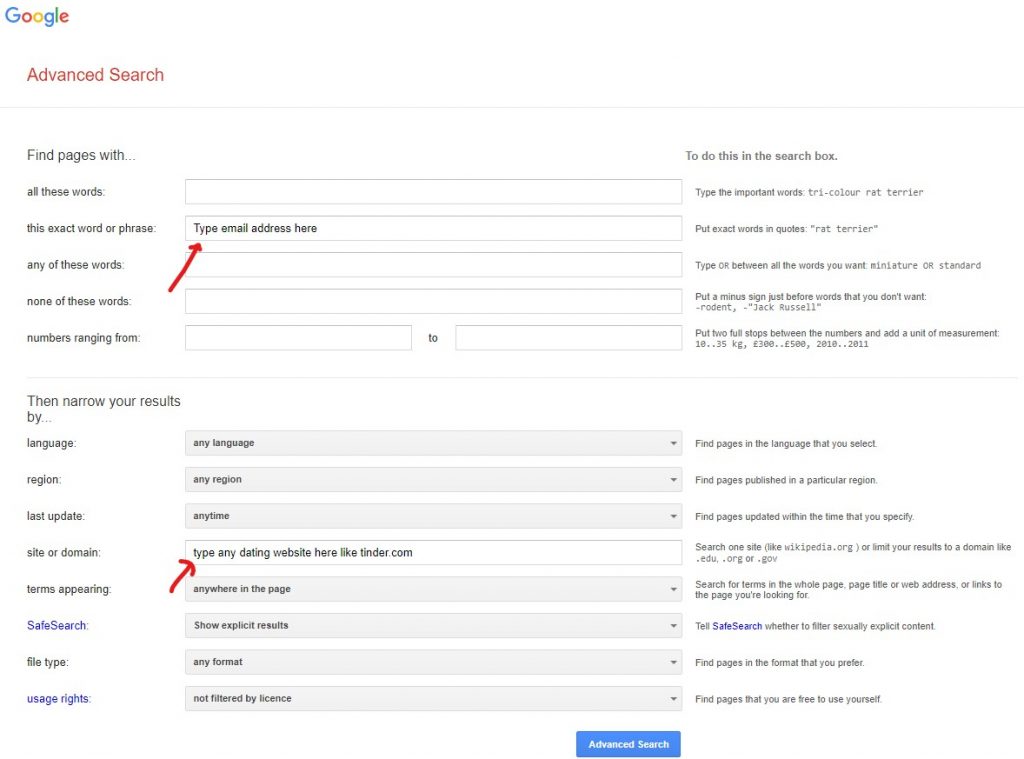 6. Social Catfish Email Search
There are many ways to perform a reverse email lookup. One of the expert method is to use a people search engine. There are many email lookup tools and services sites available online to do a reverse email search. Social Catfish email lookup tool has a good database about emails of people and their details.
Go to Social Catfish website
Enter email address and click press now.
Email lookup service sites are connected with many social networking sites such as Facebook, Twitter and Instagram. They use APIs of Google, Bing and MSN search engines to get data. More than that these sites has capacity to search deep web.
Search engines like Google find similar email addresses that people use. These reverse email lookup sites perform a deep web search and find the email address owner when you search. If the email address is mentioned anywhere online including membership forms, registration forms, signup forms and dating profile signup forms.
7. Spokeo Reverse Email Lookup Search
Spokeo is a highly effective tool that can offer a free reverse email lookup. You will only get basic information about the email sender. The site has a rich database with millions of government records, criminal records and dating profile signup information. They will provide you personal address, location and other related details in seconds.
Go to Spokeo email search tool
Enter email address and press search
What if you need to find out more than the name of the email address owner. You can pay a small fee and find out more about this email sender.
Full name with address
Images, family photos, profile pictures
Location history
Single, Married, Divorced
Social Media network account details
Images and videos posted in Social Media
Criminal records
Personal Assets and Mortgage details
Any close family members or relatives
Spokeo search is 100% confidential and the person whom you are searching about will not know about your search. Basic information is completely free but if you want more specific details, you can get it in an affordable cost. You can use other email lookup sites as well which are better than Spokeo. You can check out shipmethis.com for other such sites.
What to do if above ways are not working
Most of the methods mentioned above will work. Sometimes the email sender might have created a new email address or used a proxy anonymous email website to send email. Then you cannot find the details of the sender.
Report Spam Emails in Gmail
You can simply opt out of the mailing list to fix this anonymous email issue. Then go to the bottom of the email and see an "Unsubscribe" link. Use this link to unsubscribe from future anonymous emails.
You can block the email of the sender easily. Use the "Report Spam" option in Gmail to block the email address.

Here is the screenshot of an anonymous email blocked in Gmail.

Conclusion
Anonymous emails are annoying for people. Many websites has mentioned that you must ask the email sender to identify themselves. This is a bad idea. If they are scammers or used the email for phishing, you might be in trouble.
Reverse email lookup process is the best option to find the person behind an email address. No anonymous sender will voluntarily reveal their identity. Always be careful and use email lookup tools like Spokeo and other people search engines to do an anonymous email reverse lookup to find out the email sender.