Are you searching for hiring freelance app developers india, freelance app developers cost and freelance app developers salary. Finding app developers and fixing freelance app developer rates is a tough task. Here is how to hire a freelance app developer easily or Hire a Mobile App Developer From Freelancing Websites. Effective Step by step guide to Hire the best Mobile App Developer freelance.
1.1 Review System for Freelancers – There has to be a review system for freelance app developers. The reviews from other clients will help you to better judge the skills and attitude of the freelancer.
1.2 Profile of Freelancers with Latest Projects – An updated profile of Freelancer with latest project can provide insights on what they have done in the past.
1.3 Secure Payment System with Less Transaction Commission – I always prefer using PayPal for payments. Some website charge high rates as commission for transaction. Freelancer charge 10% of project amount.
You can find and hire app developers independently and I think that is a better but risky option as it may increase Mobile App Development Cost exponentially. If you have an office to work, ask the person to come there and work. If working in distance mode, then ask him to send screenshots of the work and keep a daily scrum for meeting.
2. Describe Mobile App Project for hiring best mobile app developer
You have selected a platform to hire app developers. Now it is time to describe the project. A client should outline the mobile app project in a detailed manner and closer to the vision and concept.
Describe exactly what you want the developer to do.
Elaborate step by step by process and
1. Add a functionality to this app using this methods
2. Integrate / Merge this app with another app
Draw your project on a piece of paper – Page by page
Take a piece of paper and draw the first page of app in it. Take a screenshot of all these pages and attach as a file.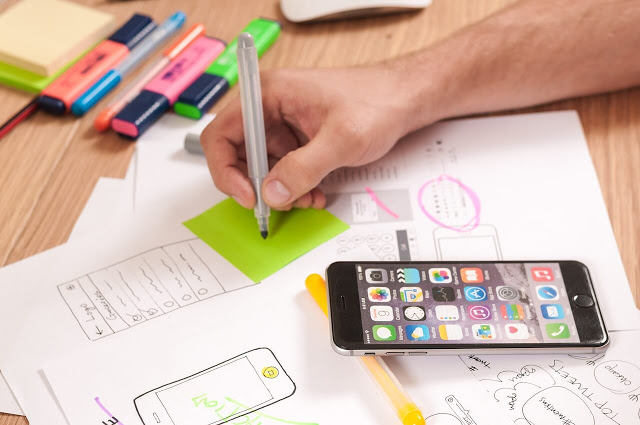 Add Reference Apps in your project
It is better to link to existing apps developed by someone else that resembles what you have in mind. This will help the developer to visualize your app. Eg:
Check out my reference apps.
1. Calculator vault- https://play.google.com/store/apps/details?id=com.shipmethis.calculatorvault
2. File manager – https://play.google.com/store/apps/details?id=com.shipmethis.ngmanager
3. Do Background Check of mobile app developers
The background check includes,
Reading Reviews
Checking Rating
Talking to Previous Clients
Knowing qualifications, certificates and past projects
You need to do a thorough check to hire perfect mobile app developer freelance. Otherwise there is high probability that you may have to bear high Mobile App Development Cost. Many freelancer app developers outsource their work to others and get the amount. Some freelancers in websites are outsourcing agencies than individual developers.
There are three types of app developers when it comes to hiring.
Category A. Hire a Highly skilled developer – A highly skilled developer will ask for high amount of money. The person will finish the project in less time and high quality. There is not much of scope in negotiating with them.
Category B. Hire a Moderately skilled developer – A developer who has moderate skills will ask for high amount of money but settle for moderate amount. There is a huge scope for negotiation.
They boast their skills and you may end up getting annoyed.
You may need to intervene multiple times to get the project in line with quality indicators.
The person may do some bit of work and submit to you for review and negotiate for full payment.
The person will do exactly you said and not anything more.
Category C. Hire a Poorly skilled developer – Many freelance app developers that I talked were really arrogant and boasted their skills. In reality, they were bozos.
They will quote a small amount to make you happy to get the project and submit a work that has no remote resemblance to the project.
The person negotiate more to get money from you than actually working.
They boast their skills and can submit other's work as their own.
You will waste tons of time talking to them.
Case Study On Negotiating Mobile App Development Cost
I wanted to create a file manager app for Android mobile phones and I used Upwork to get some freelancers. Category A developers quoted an average of 1500$, Category B was 800$ and Category C was 100$ for the same project. I invited each of them to work with me and submit their work after completion.
Category C developer submitted few scripts of codes and asked for 50% of payment. Category B developer submitted the app with functionality and an unattractive design. She told me I need to pay more for design and started negotiating. Category A developer submitted the app with awesome design and functionality and added 2 more features for free and offered bug fixes in future. It is always better to go for Category B developers. This will reduce Mobile App Development Cost significantly.
4. How To Hire the best mobile app developers: Cost Guide For Beginners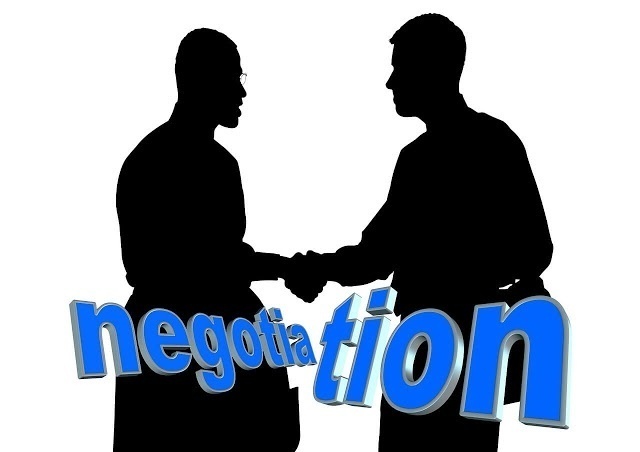 If you fixed the developer, it is time to negotiate. Do not negotiate so much as it may affect the overall quality of the app. Start negotiating for 20% less than what he quoted and fix at 10% – 15% less.
Finalize a satisfactory amount for you and the developer.
Once amount is fixed, set up milestone. Set up 3-5 milestones for a project that are comfortable with developer.
If you are hiring independently, use a 10% when screenshots are send, 40% after sending apk for testing and 50% after sending source code.
Case Study On Setting Milestones
I hired a person for developing an app and we had an agreement that I will pay 50% when sending apk and 50% after source code. She sent me the apk and I paid 50% of the amount and asked for source code. Then she negotiated to get more than what was agreed to send the source code. I had to drop the project half way because of that.
This case study leads to the next important point in hiring app developers and negotiating Mobile App Development Cost.
5. Never Over Trust In Mobile App Development Payments
Always get Screenshots of the work they are doing. Set up daily scrum for meetings and ensure proper checks and balances.
Test the work and Pay.
Never accept work until you are FULLY satisfied. Ask them to do it again or redo and do the necessary changes. Everyone wants to do less work and get more money. Always think as Devils Advocate.
Value Time, Avoid Fights, Offer A Bonus Amount and Do not renegotiate.
I have seen hundreds of tactics used by developers to get money from clients without doing proper work. It is more or less accepted idea to scam clients when it comes to payment.
It is not easy to hire the best android app developer india. Finding app developers and hire a mobile app developer to make an app for you costs you. Mobile application development is costly business.
Freelancing sites are the best way to find out app developers for hire. In Conclusion, the steps would be Pick Your App Developer, Get Quotes, connect with app developer profiles using freelancing sites and create the best mobile app projects.