Are you trying to find all social media sites for someone?
Also struggling to find social media accounts by username?
People often use the same or similar username when creating new accounts on different social media platforms. This means the same username might probably be found on multiple sites like  Facebook, Twitter, LinkedIn and Pinterest etc. 
How to find social media accounts by username
In 2022, there were 10.4 social media profiles on average per person. Therefore, if you're looking to determine whether someone has a profile on other social media sites, the likelihood is that they do. Assuming you already know at least one username used by the person, this piece will show you how to access their social media pages on various websites. The sites below are completely free top rated OSINT tools.
1. User search
For beginners, username search is the best online tool for creating usernames. Updated data from more than 100 social media platforms is available on Usersearch. This amazing utility is freely available. Anyone with no prior knowledge of conducting web searches can find a person's social network accounts with this programme. Then you will understand how to find social media accounts by username.
Go to username search.org
Select a social network category.
Please provide a username.
Start by clicking the search icon.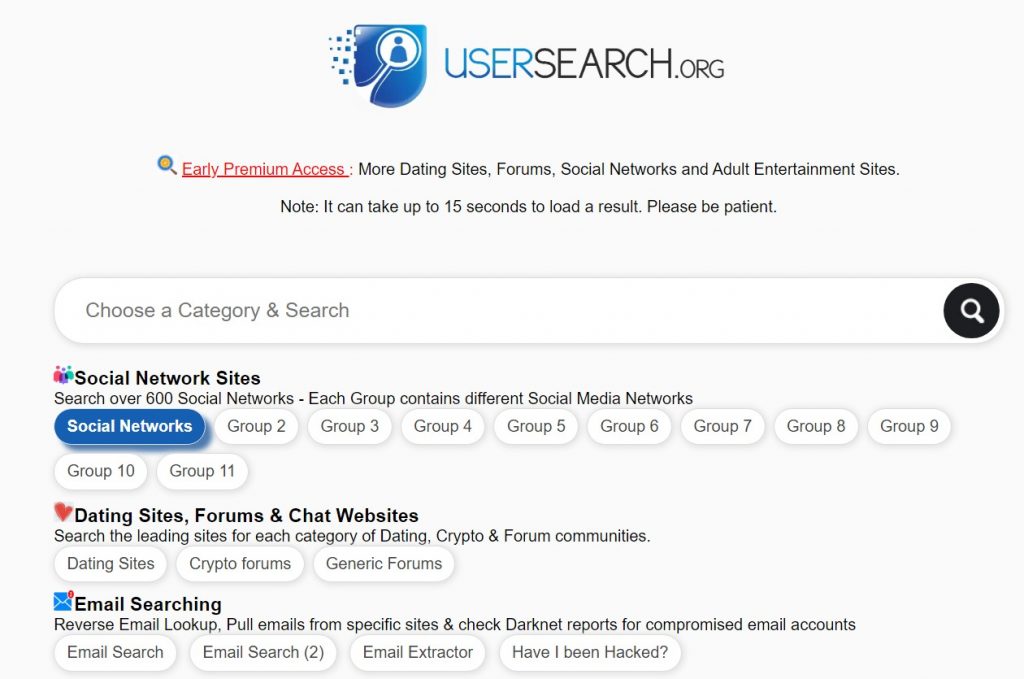 You will receive the results in a short period of time.
2. Scam search
ScamSearch is a useful, free online resource for finding con artists .Anyone can view other people's email addresses, phone numbers, and social media profiles.
Go to ScamSearch
Create an account with your name, email address, and password.
Accept the terms of service after that, then select the box next to "Receiving communications and news."
You'll get a confirmation email right away.
Your email inbox contains a verification email. Click it.
You will receive emails of this type.
Email: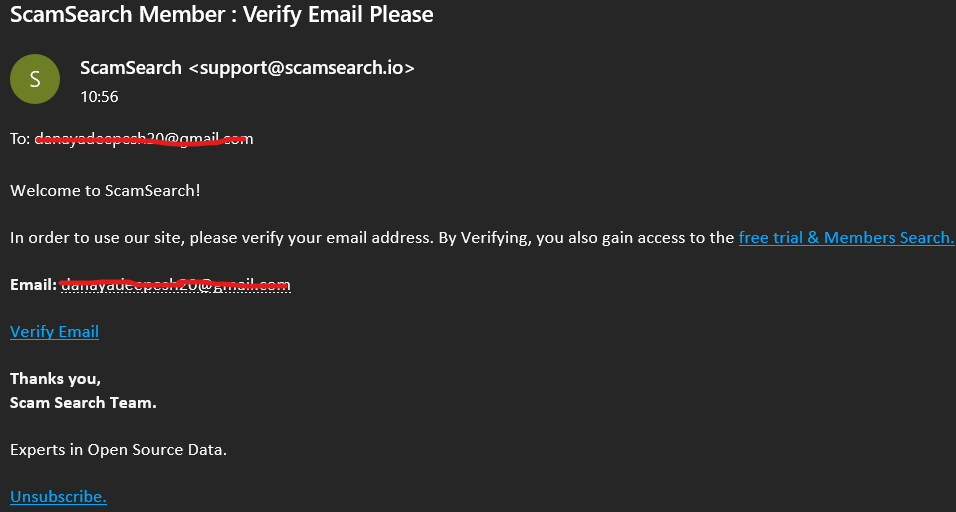 Click on the verify email button and then sign in with your email address and password.
You can easily access the ScamSearch using username and password. Then you can find any scammer online.
3. Dork search
The greatest and most useful username-finding tool is dork search, which is also totally free. You can access Google search to find the ideal result by typing any username into the search bar.
Go to Dork Search.
fill in anyone's username
press the search icon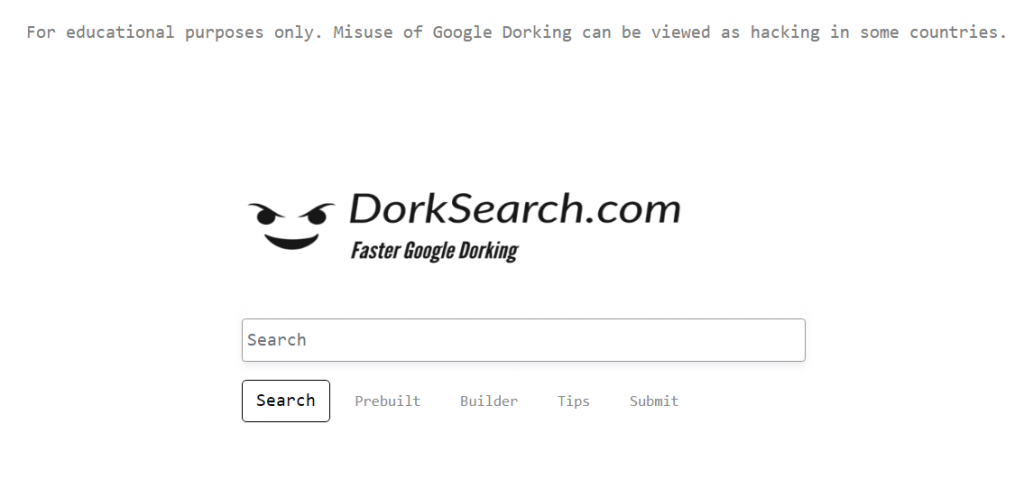 View the outcomes in seconds.
4. Knowem
You can quickly check on more than 500 well-known and up-and-coming social media platforms with KnowEm to see if your company name, product, personal name, or username has been used.
Go to Knowem
In Knowem, you can enter a user's name or username
click the check it button.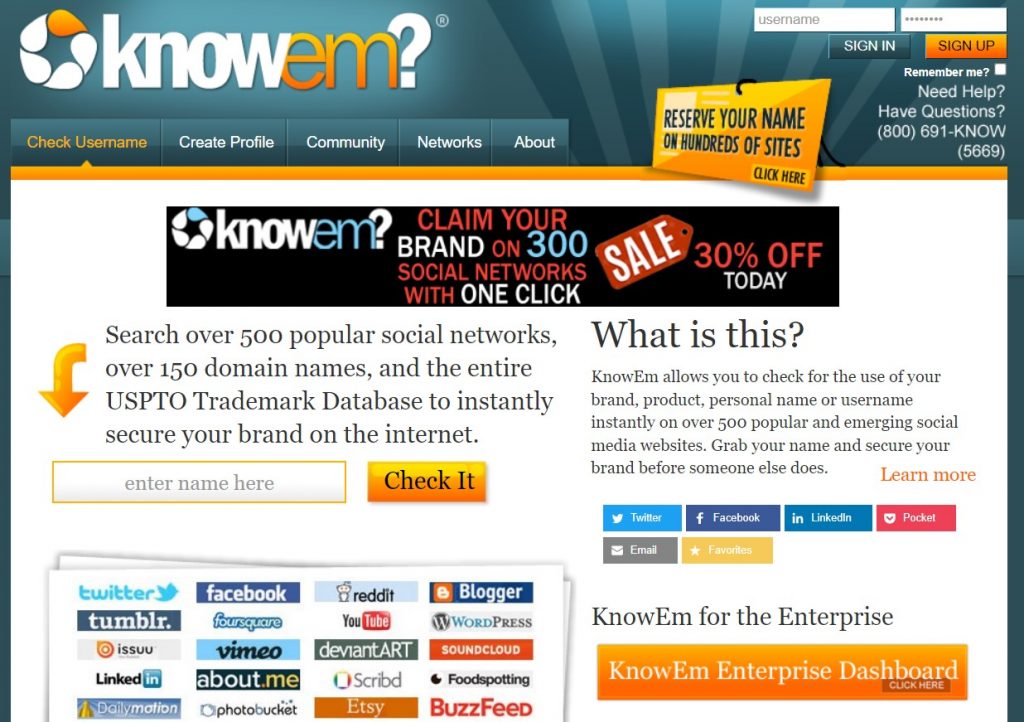 Real time results for all social media platforms connected to that particular name are available.
5. Facebook
With billions of users, Facebook is one of the most popular social networking sites on the planet. Facebook allows you to search for people and find their profiles.
Go to Facebook
Enter a user's username or name in the search field.
Then click the search button
The People category is where you may locate profiles.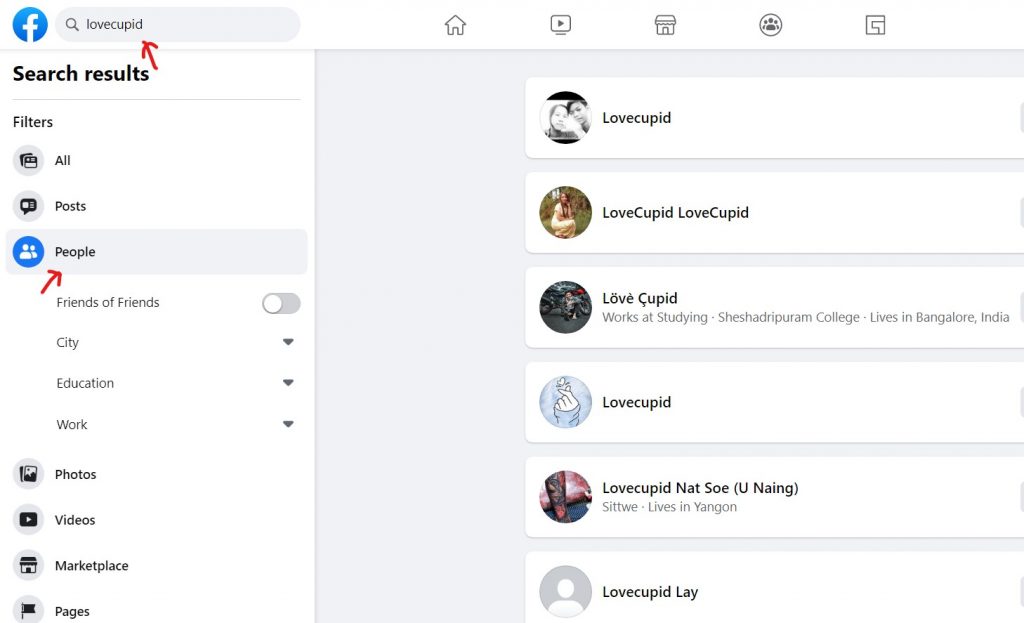 To specifically target a person, you can also utilize addresses or the names of nearby cities.
6. Instagram
Users of the photo-sharing app Instagram can take photographs and apply filters. You may find someone's Instagram account by searching for their entire name. To view their postings and comments, click on their name, then select "Profile."
Go to Instagram
To access Search & Explore, tap at the bottom.
In the top search bar, select Search.
Tap the search button in the bottom right corner of your keyboard after entering the person or thing you wish to look up.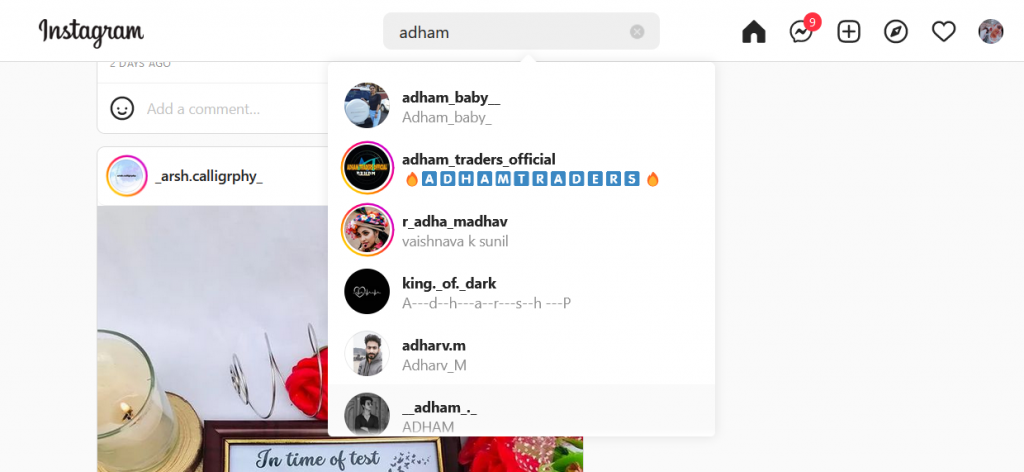 To narrow your results, select Top, Accounts, Audio, Tags, or Places below the search box.
7.Google search
Google is the most popular search engine in the world and the best place to find free information about anyone online. By adopting particular techniques, you can use Google to search for someone's social network accounts.
Go to Google.com.
To identify related accounts on social media networks, type the name of the person in double quotes, such as "supersomeone," then add a plus symbol after the name.
Click the search icon.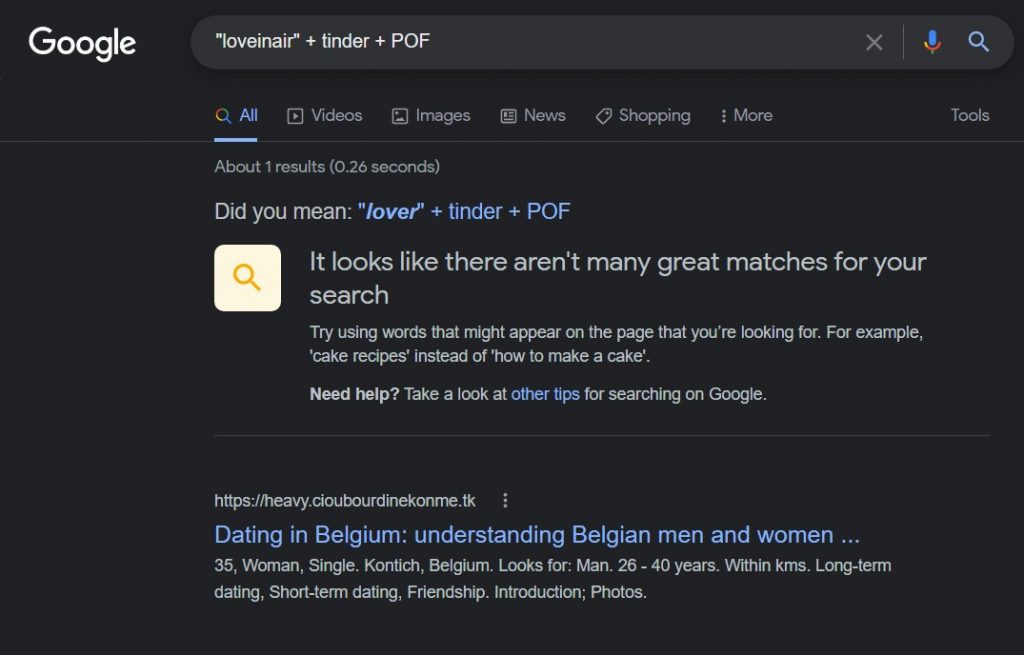 Browse the Google search results to find the best possible match.
8. LinkedIn
LinkedIn is the name of the world's largest network on the internet. You can use LinkedIn to hunt for an actual career or internship. The website aims to make managing professional networks for qualified users as easy as possible.
Go to LinkedIn
Log in to the LinkedIn app by opening it on your phone.
Select "me" from the list of options at the top of your LinkedIn page.
Choose "settings & privacy" from the drop-down menu.
At this point, select "visibility" by clicking the left rail.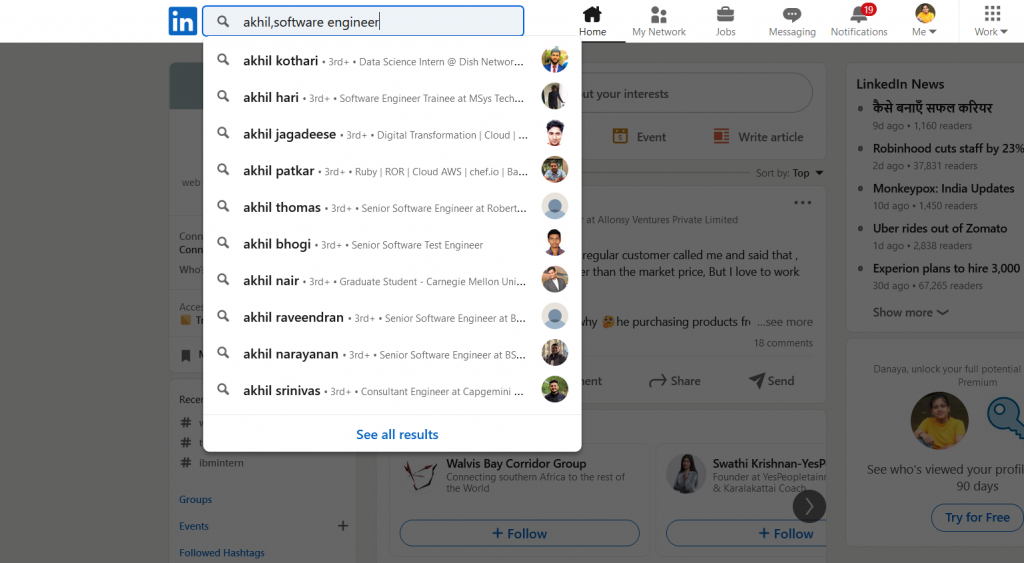 In the visibility of your profile & network area, click "change" next to the profile viewing settings.
9.Twitter advanced search
The advanced search feature on Twitter allows you to limit search results to specific date ranges, people, and more. This facilitates the search for specific Tweets.
Go to Twitter advanced search .
Enter a name in the exact phrase box, then select search.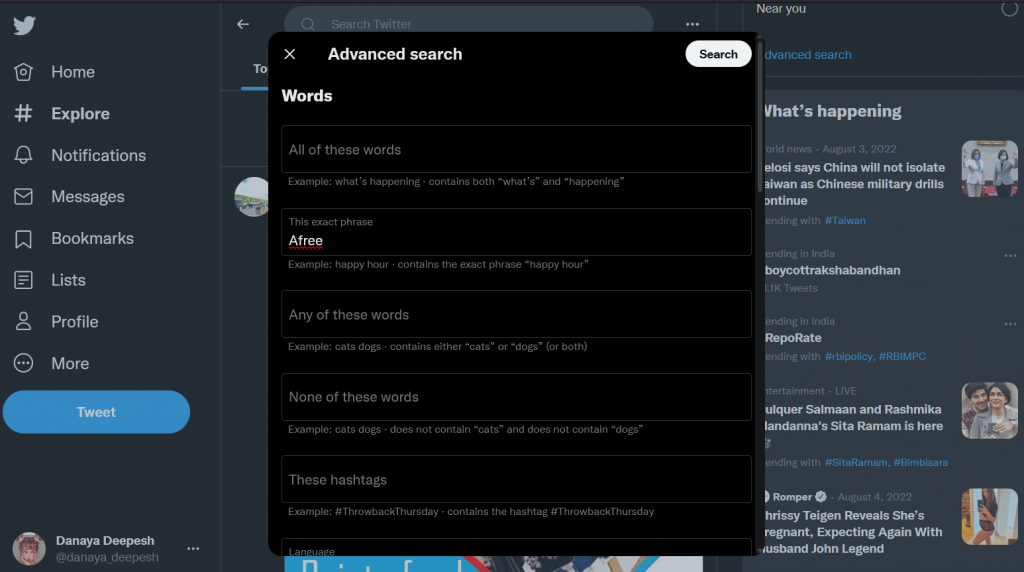 Details about the accounts are available in the People category.
10. Pinterest
On the social media site Pinterest, individuals can discover motivation and suggestions for their interests and activities. A Pin is a picture that Pinterest users look for and save that represents every idea. Due to the ability of pins to link back to websites, Pinterest is fantastic for driving traffic and making sales.
Go to the Pinterest app on your smartphone after logging into your Pinterest account.
Tap the search icon located at the bottom of your screen.
Type a person's name or their Pinterest login into the search bar.
Press the search alt key on the keypad. Choose Profiles.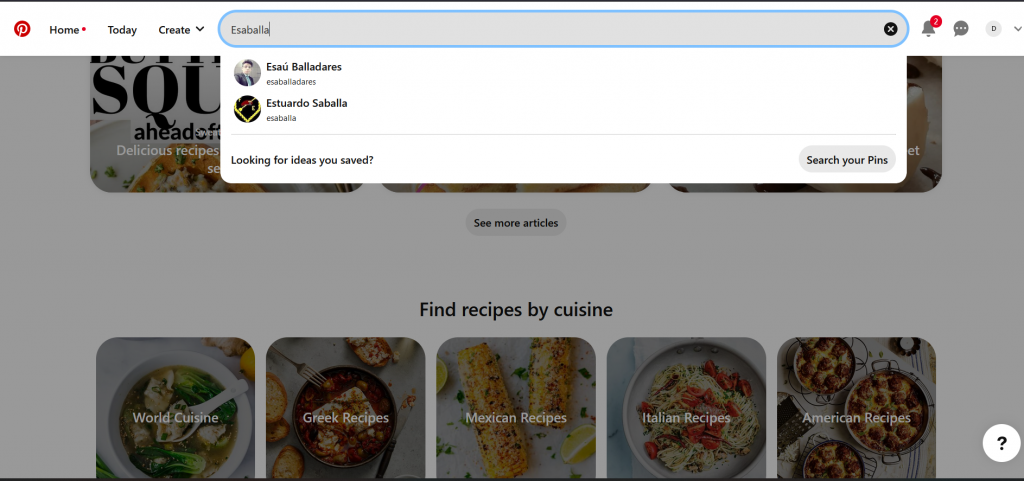 Click the image or hit Follow to view the profile.
Conclusion: find social media accounts by username
The top 10 quick and easy ways to look up someone's social media accounts are listed below. They are all absolutely free and be used to find social media accounts by username. These methods can be used to learn details about coworkers, relatives, partners, and classmates.