Microsoft has announced the whole new game changer for students and teachers. This latest innovation is called Windows Mixed Reality. Hololens is the new invention from Microsoft to up the game for Google Glass, Kinect, Oculus Rift, VR headsets.
I will try to add an overview what is Windows Mixed Reality and how professionals and students in colleges, universities are going to benefit from it in the future.
With the use of Windows tools, you can set up digital things in virtual reality creating a mixed reality. To be little more clear, by using a mixed reality headset, you can see and control 3D digital objects in the real world.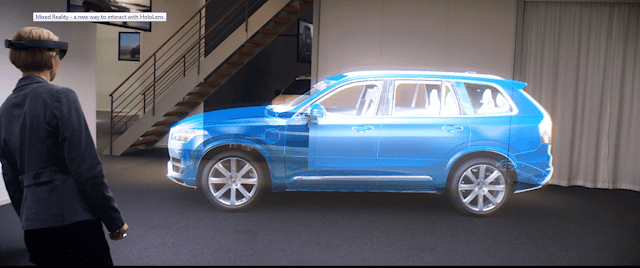 Windows Mixed reality uses HoloLens to blend 3D objects with the physical world. Hololens creates holograms and allow user to control the digital content with Gaze, Gesture [Touch] and Voice. The development edition of Hololens starts from $3,000.
How Windows Mixed Reality is Different from Virtual Reality or Augmented Reality
There are clear differences between these three. It may be little confusing first. Here is a short explanation for understanding more about the difference. You can watch more videos in YouTube.

Virtual Reality: Virtual reality is a fully immersive computer simulated environment that gives a user the feelings of being in that environment instead of the physical world.
Headset for Windows Mixed Reality Experience
There are various products in the market currently. HP. Asus, Acer reality headsets, wireless controllers, headphones, Backpack / Rucksack / Case / Travel Case For The Windows Mixed Reality Headsets, Premium Quality In-Ear Headphones etc.
Acer's Mixed Reality headset blend the physical and virtual world and is totally a new cool tech and advanced than virtual reality. The technology is still in nascent stage but have huge opportunities in the future.
The inside-out tracking is exceptional and provide more freedom to the user to move around with whole new flip visor and adjustable headband. You cannot replace HTC Vive or Oculus Rift for this, if you are looking for gaming.
Acer has launched this amazing mixed reality headset with wireless controllers that enables you to control digital 3D objects. The product is listed in Amazon.com. You can Order The Item Before it gets out of stock.
Ship Me This 10 Best VR headsets in 2018 to Buy