Letcetra Agritech in Acoi Village, Goa is a private limited company that grow plants using the Hydroponic way. Hydroponic is the process of growing plants in sand, gravel, or liquid, with added nutrients but without soil. Here is a detailed FAQ section that you can go through to address most of your queries in Hydroponics. Most of these questions were from hobbyists interested in understanding farming as an interest. You can set up your farm yourselves, and most information can be taken online from Google.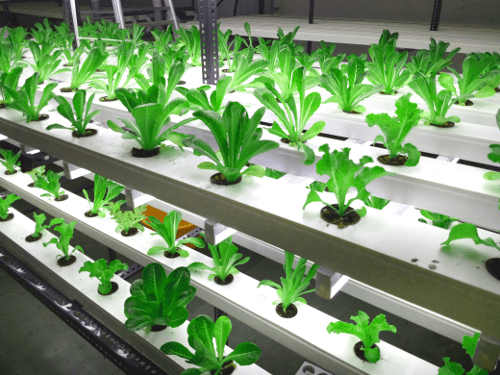 What can be grown using hydroponics?
Leafy vegetables and creepers like cherry tomato, tomato, bell peppers, cucumbers, zucchini, brocolli, Lollo Green Lettuce, Rocket Aragula Lettuce, Romaine Lettuce and Basil.
Where do I source the seeds and nutrients?
For hobby purposes, you can order it online. For commercial purposes, you can contact Letcetra Agritech seperately in an email.
What are the costs?
Letcetra Agritech set up commercial farms for interested investors. These are fully automated systems, which are designed to produce maximum yield in a controlled environment, and are costly to setup.
Hence they make business sense for the commercial farmers. The minimum size Letcetra Agritech suggest, for commercial viability, under a polyhouse is 1000 square metres, at a cost of Rs 5640 per square metre (excluding GST). Note that this is for a setup that would produce 100 kg of lettuce daily at a production cost of Rs 30 per kg.
The current wholesale price for such produce is Rs 80 per kg (at farm gate in Goa), and the retail rates are much higher. In your locality, you will have to check the prices.
Indoor Farms are costlier (electricity costs are higher as we use LEDs and ACs), both to set up and run on a commercial scale. A 100 sq mts indoor farm will cost about Rs 55000 per square metre (excluding GST), and will produce 100 kg of lettuce over seven levels at a production cost of Rs 100 per kg. Indoor farms are ideal for export market.
Can I try something on a trial basis, and then go big?
You can type "Hydroponics" in Google and YouTube and you will get a ton of resources to build your own small farm. You will learn more if you try it yourself.
Will it be profitable?
To answer this, you need to ask yourself – Where will you sell what you grow? At what price? How much quantity per day?. If you can't sell it, you shouldn't grow it. It is important that you do your market research to find out what vegetables your markets can't get or needs more of, who your customers will be, and the potential prices you could charge, BEFORE you venture into any investment.
If you're selling direct to consumer, your farm should be located as close to the community you're serving as possible. If you're selling specifically to restaurants, you want your farm close to the restaurants you're serving. Location is everything. The lesson here is about knowing not only who you want to see consuming your food, but also how they'll get it.
Where can I get details of Letcetra Agritech?
Letcetra Agritech assist in setting up home gardens only in Goa. Letcetra Agritech have created a set of documents, which they will share along with project details, over email for a cost of Rs 1999 (one thousand nine hundred and ninety nine only). Payment to be made via NEFT.
1. Project Costing (excluding GST) and ROI details for a setup that would produce 100 kg of lettuce daily at a production cost of Rs 30 per kg.
2. FAQ on Hydroponics – 17 pages.
3. FAQ on our Project – This is a list of the questions most frequently asked to us.
To understand what Letcetra Agritech do better and ask questions, you are welcome to visit indoor farm of Letcetra Agritech.
Farm address: First floor, Plot no 12,13,14, Phil Corporation Building, Thivim Industrial Estate, Near Goa Tractors, Karaswada, Mapusa, Goa. (Landmark – Behind Chowgule Industries, Next to Sigma Laboratory)
Google Maps Location – https://goo.gl/GdjgUl
Entry fee: Rs.200 per visitor – Payment to be made at the farm.
Slot Timings: 10 am to 1 pm and 2 pm to 6 pm all days (except Wednesdays)
Do Letcetra Agritech conduct any training?
Letcetra Agritech do not conduct any trainings, as of now. You can check the videos Letcetra Agritech FB page – www.facebook.com/letcetra.agritech
Website: http://www.letcetraagritech.com
Happy Growing!
Gardening is Key to Life!

— HydroponicsAustralia (@HydroAustralia) September 6, 2017
Read more: 8 Profitable Online Small Start up Business/Freelance Ideas