Everybody uses pdf files for sharing academic journals, articles and other documents. However the issue with pdf documents are that they cannot be divided. That means if a pdf article is 12 pages long then one cannot get page 3 pr 4 as a single pdf document. I even myself, tried to find a way to do that but disappointment persisted. Then i found out a way.
For extracting one page from a pdf article, you have to go the file folder.
1. Select the pdf file.
2. Right click on the file.
3. Then you will get many options. In that you can see an option "open with". Click on that.
4. In the opened window, you will see many icons of applications. Open it with Google chrome. If Google chrome is not in your computer, first download chrome from the website and install it.
5. Open with chrome and you can see the pdf document.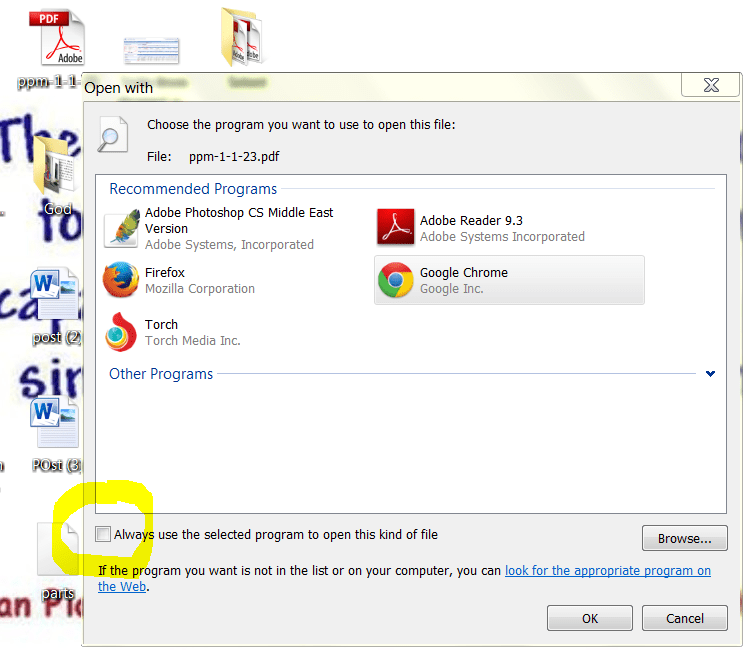 Open with chrome
6. Then try to find out the page you want to open and go to that page.
7. Press CTRL+P or click on the print option.
8. A window will come. In that go to select printer. You will see many options. In that you can see "save as pdf" option. Click on that and click "Save".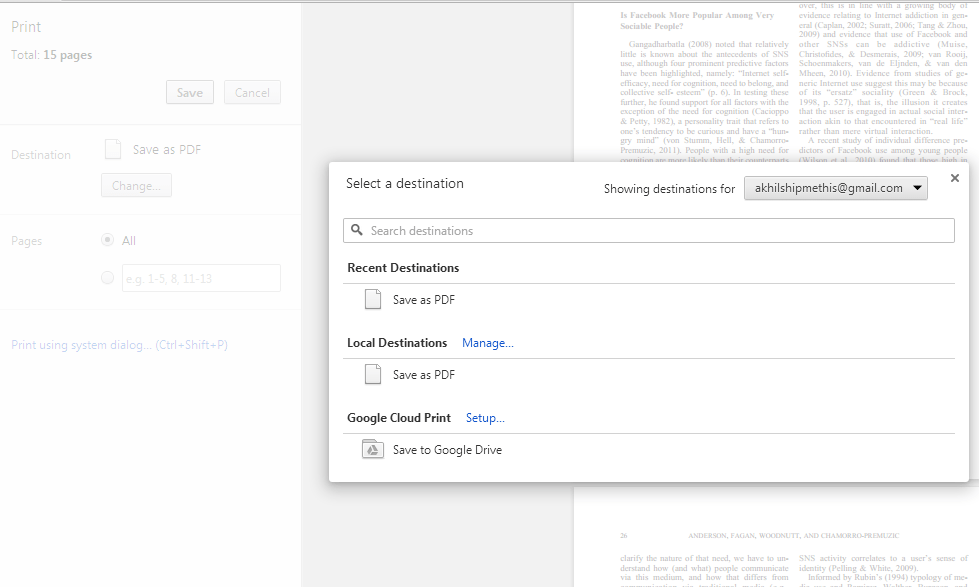 save as pdf
9. After that select the page or you can enter the page number of the pdf file which you want to save or extract.
10. Then click on print and in the newly opened window name your file and click on save.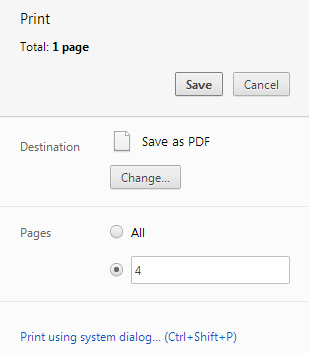 click on save
11. Go to the saved pdf file and open it. Hurray!!!!!You got it.
Hope this post helped you. If it helped do not forget "SUBSCRIBE" me and "SHARE" it with your friends. If you have any doubts, just comment in twitter or fb.