I have a very happy news to share with you all. My website shipmethis.com is listed in DMOZ. DMOZ is the largest, most comprehensive human-edited
Open Directory Project
that list all the USEFUL websites in Internet based on some criteria. Getting listed in DMOZ is actually includes so much of waiting and patience.
What is DMOZ?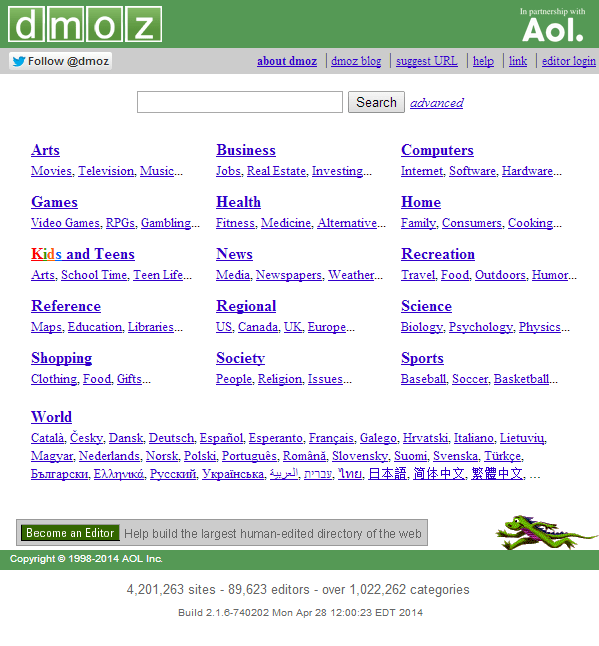 Home page
In the home page of DMOZ, it is written like "people-reviewed web directory categorized by language, subject and location". This means that if we submit a blog in to DMOZ, peer review will be conducted based on different criteria. The peer review is dome manually and it will take month to years up to the website and number of submissions. Those who do peer review is called community editors.

Search
I submitted my blog to DMOZ before 4 months and i did not get confirmation regarding that. After submitting that i did not check regularly about the status. Because i know that they will anyway reject my blog. Accidentally i did a SO site analysis and the analysis noted that shipmethis.co is listed in DMOZ. I was amused to see that and i am glad also. Then i did a thorough analysis with DMOZ checker tool and found out that blog is listed.
If a blog is listed in DOMZ, it will be added to other partner sites. The partner sites of DMOZ is infinite from AOL Search, Google, Netscape Search, Yahoo Search, AltaVista, A9, Clusty, Gigablast, Lycos, Bing, Teoma, Wisenut and hundreds of other sites.

DMOZ
I am really thankful to the editors and DMOZ who selected my blog.
How to submit your website?
First just go to DMOZ.org and search your website in order to check it is listed or not.
If not listed, find out the exact category to add your website. There are many categories like art, science, internet and so on.
Then find out the sub category under it that suits your website. If you are confused to choose sub categories, add your website to a sub category that have a least number of submissions. So that manual checking will be fast compared to the larger sub categories. Some sub categories do not accept submissions and you have to find out categories that have "suggest URL" link.
CLICK on "suggest URL" link and add your site name, descriptions and other details. Do not be too promotional and try to make others convince that your website really deals with this sub category.
After writing all the information, submit the application.
DMOZ website says that for revision of a submitted website takes upto 2 weeks. I think it will take more than that. Just wait and check regularly in a period of one week about the status.
To check the status, you can use check domz listing tool.
If you like this post, share it in Google plus.