Did your website or blog get hit with New Google Algorithm Update?
Google has been rolling out many small algorithm seo updates in the past months. The search rankings fluctuates every day and SEO experts are even unable to understand which SEO factor has resulted in the fluctuation.
It is imperative to look and understand the details of google algorithm seo updates. Webmasters and bloggers should aim on working on quality content, building audience and bring quality to their site.
As Google announces latest algorithm updates, webmasters sort of rearrange their websites to rank higher or keep their search rankings intact.
One of my client's website was ranking high in Google and Penguin update hit it badly and I had to work on it for almost 2 months to get it back on track. Check out how Semrush sensor is showing google algorithm volatility.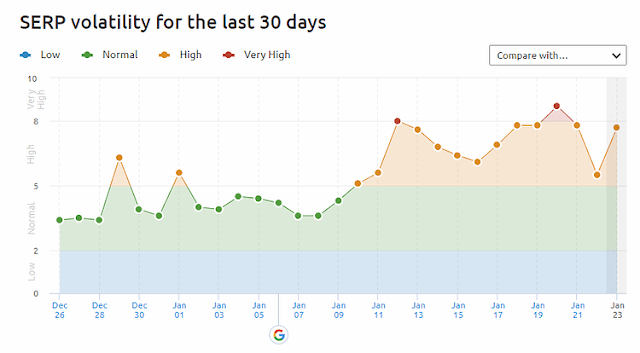 Google Algorithms were not steady and unexpected for the last few months. I want to share few important latest updates on SEO and SERP changes and what you can expect in coming months.
Table of Contents
1. What is Google Algorithm Update
2. How Google Algorithm Update Changes Are Going To Affect Website and Blogs
3. What is Google Panda
4. What is Google Penguin Update
5. What is Google Fred Update
6. What is The New Google Earthquake Update
7. What is Broad Core Algorithm SEO Update
8. How to Rank Your Site High After Google Algorithm Update
What is Google Algorithm Update
Google has this amazing mathematical formulas and codes that make it easy to rank websites as per more than two hundred quality signals.
Google has certain so called bots that ranks, deranks, index, deindex, do quality checks of websites. These bots works as per various ranking signals that are feeds in to Algorithm. The Google Algorithm consist of bots, ranking signals and all the search related stuff.
This complex network is called an Algorithm. Google has major algorithms like Caffeine, Panda, Penguin, Hummingbird and the 'not so announced' Fred seo update. Moz Cast shows high volatility in search ranking as soon as the update is released.
MozCast showing high turbulence in the Google algorithm.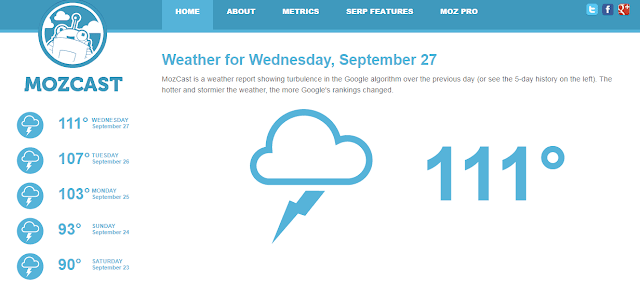 I know many website owners and blogger struggling to reach to the first page of Google to get some visitors. It is not easy these days as the competition has risen so much in the past few years. With recent updates, it is troublesome for many.
Backlinko has shows the rank brain of Google on how google picks up insights from searches and how it updates the algorithms. SEO Round table is showing all kinds of latest Google Algorithm updates and changes in moz cast, and other ranking sensors.
How Google Algorithm Update Changes Are Going To Affect Website and Blogs
Google is going to cut down search results to improve search speed. They are removing all web pages that have less content, no content, spams and do not have value as per Google Standards.
This is a continuation of the previously announced https as ranking signal. Google is pushing webmasters to create not only rich content searches but also secure web pages.
Deindexing Search results update in January 2018 was huge when it comes to search business. This means that Google is taking serious measures to reduce search speed and remove spam or less quality web pages.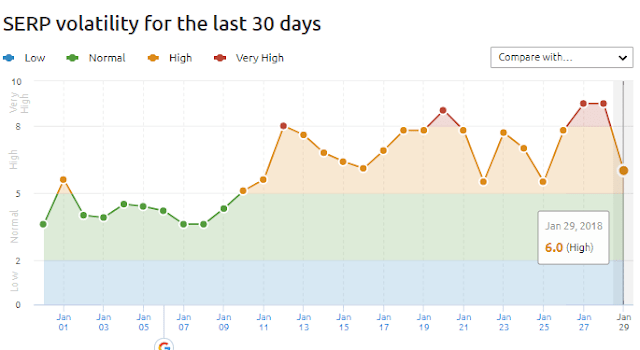 Many International web pages were pushed to page number 2 and local webpages came to page 1 recently. It is going to affect Indian blogs and websites who are targeting US, UK traffic and Google is pushing more localisation.
This is majorly going to affect the backlinks that your website have and significantly reducing domain rankings. Unless you have high quality internal back links, there is an increased probability in reduction in your search rankings.
There are major algorithm updates and minor algorithm updates released all the time. Website rankings fluctuate depending on the size of the seo updates.
What is Google Panda
Google Panda is an algorithm updates which was released in 2011 where it deranked and deinxed many low quality websites and spam web pages. There were many Google Algorithm updates such Penguin, Hummingbird etc.
Google Algorithm is Confused with Domain Authority and Quality Content
I been using Google as a user as well as a blogger. I can clearly tell the difference between how Google react to keywords and how results are fetched from millions of websites. Till recently I started noticing that Google Algorithm is getting confused with keywords and priority of search results with domain authority.
I can explain.
Imagine you have started a blog recently and have selected a low competitive keyword and wrote a good post that you are sure will get ranked at least in the second page of Google.
It will not. Why?
The posts from websites who has higher domain authority will be pushed high instead of your post. May be your post has better content, originality and user engagement. Still it will not get listed. I started seeing this change since sometime.
What is Google Penguin Update
In April 2012, Google launched a new algorithm known as "Penguin" where Google explains what are white hat techniques and black hat techniques. In conclusion, Google says that website administrators do not have to do search engine optimization techniques and concentrate more on creating good websites with original content.
Due to the implementation of this Penguin algorithm, some websites showed increase in organic search traffic where most of websites show clear decrease. So it is better to be careful while adding content which violates Google's policies about websites.
What is Google Fred Update
Google Fred Update was essentially was not an announced update like Panda or Penguin. It focused more deindexing websites with Black hat SEO techniques and uses heavy advertisements than the content in the site.
Here is SERPMetric High volatility graph of google search rankings. There were high spikes in 16, 19 and 27 September in SERP flux chart. Many webmasters reported less CPC and Sudden Drop in Organic Traffic these days.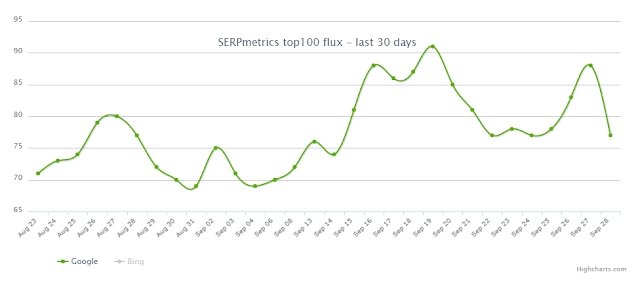 Some websites experienced 90% of traffic drop and all their web pages were pushed to history. Fred focused on websites where Panda focused on web pages mostly.
What is The New Google Earthquake Update
SEMrush sensor and MozCast showed significant changes in rankings of websites and blogs in Google. Google has not announced the Google Earthquake update but it is clear that this update is massive and webmasters are discussing about it in all forums.


SEMrush Sensor shows Very High activity for the US desktop database

Algaroo
shows high ranking changes in 26,27 and 28 September.

It is pretty clear that Google has rolled out massive updates in searches. The core effects are as follows.
Effects of New Google Earthquake Algorithm Updates
I will show you what has happened after the updates.
I am taking a keyword, "your domains must be in an eligible status" where shipmethis.com ranked high.
Here is the Search Results of the keyword in August 31

The number of search results were 237,000 and Google fetched them in 0.96 seconds.
Here is the Search Results of the keyword in September 28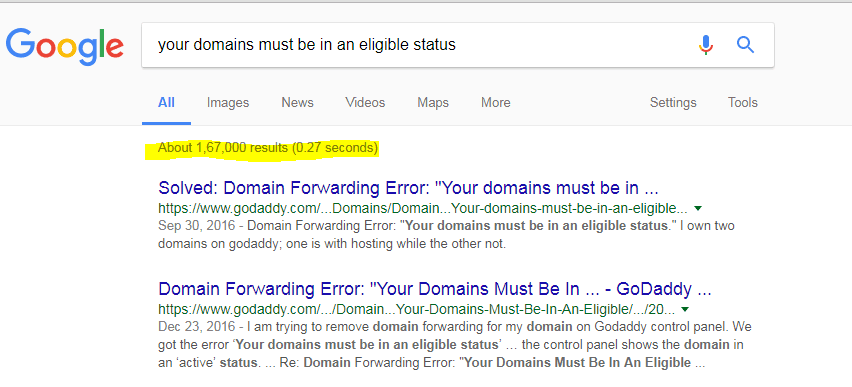 The number of search results were 167,000 and Google fetched them in 0.27 seconds.
70000 search results were removed and this increased the fetching speed by 0.69 seconds.
Ad sense and Ad mob revenue gone down
Ad sense and ad mob revenue gone down drastically and has not even reached the average yet for the last 2 days. Many websites are referring to this another Ad sense Earth Quake. There is a need to do clear strategy change in order to gain better search ranks and that is to write more content and more keywords.
Meta Description is now 320 words
Google has decided to increase meta description length from 160 words to 320 words. Now web masters need to update all search descriptions up to the maximum length. This will increase rankings and gives you a SERP boost.
Put No Follow on Download Links
You may have noticed that many websites provides links to download from Microsoft, OneDrive, GDrive, mp3 songs, videos, movies, software and apps download, ios 11 download, album downloads etc. Ensure that all these links must be no follow links.
What is Broad Core Algorithm SEO Update
Google has announced another broad core algorithm SEO updates that struck websites. This Google's Broad Core Algorithm 2018 is the latest google seo update so far after the massive small latest google mobile algorithm updates in 2017 October and November.
We will talk about what is the latest Google SEO updates in 2018, how it affected search engine rankings "quality signals" and review how far this broad core algorithm update will affect your websites.
Google has announced the launch of new broad core algorithm that is rolled out in March, 2018. Google SearchLiaison @searchliaison has shared the update info on 10:27 PM – 12 Mar 2018 in Twitter.
Each day, Google usually releases one or more changes designed to improve our results. Some are focused around specific improvements. Some are broad changes. Last week, we released a broad core algorithm update. We do these routinely several times per year….

— Google SearchLiaison (@searchliaison) March 12, 2018
The Google team says that previously unrewarded websites with good quality pages will be gain search rank positions. I think these are part of continuous seo updates on January 2018 and in September 2017.
Effects of Broad Core Algorithm Update
The latest Google algorithm update 2018 were rolled out and many websites are affected. Google team has mentioned that there is no FIX for such changes as they part of the change in overall system.
The Broad Core Algorithm is said to have affected "quality signals" resulting in larger changes in the search rankings.
Stop Spamming Comment Section
Many bloggers and administrators add comments to posts by authority websites with their links and I would say almost spam them. These websites will be affected as the use of Non-descriptive anchors, Brand name, Naked site URL may not work anymore. Google is going to strictly punish the websites who has negative back links or back links from Spam comment section.
Google would be displaying more than one featured snippet
Google is going to show more than one featured snippet in search results making it worse for blogs and websites. This will obviously reduces space for the websites and blogs listing, in turn reduce the number of visitors to the
website
.
Google has been adding more rich snippets in search pages resulting in pushing the websites and blogs down. Users tend to stick around in the search page and read answers there itself resulting in no visit to blogs and websites. I predicted this change months ago and wrote a post on
why Google Featured Snippets are bad for blogs
and websites.
The features snippets are covering the first 5 results and visitors never go beyond 5 first results. Normal users never go beyond first 3 links and the snippets resulting in less or no traffic for websites on 6th or 7th ranks.
Having Too many Doorway pages. Google is shutting the door.
Doorway pages are pages with low quality content mainly used to increase keyword content and page presence. Google has been very strict in the use of door way pages in websites. With the new Broad core algorithm, Google is hitting hard on doorway pages.
How to Rank Your Site High After Google Algorithm Update
As per SEO That Works training course by Backlinko (Brian Dean), "Fresh content" makes ZERO difference in your rankings. I am pretty sure building fresh content may not work in the long term instead bloggers should go for the best quality content. This may lead to more organic reach and lead to higher rankings.
I was thinking about what Brian mentioned. Let us consider one keyword "Google SEO Update March 2018 Update". Under that I can write about Broad Core Algorithm, when it was launched and how it will affect the user. Well, Google do not want that. That article will never rank in Google. Why?
Because it does not contain the necessary related keywords to be ranked. If the article has more than 3k or 4k words with all related keywords, then there might be a chance. If you have seen the Brian's posts, you will understand that all of his posts are longer than 4k words.
For a quick search, quick find world of Internet, Google is promoting such long articles because it offers quality to the readers instead of saving time of users.
Who is going to read 4k words. Only a few. The time they spend on the site is calculated using Analytics and the search rank get promoted. That is how Brian's posts became top ranked in Google. Google only provide best results for users.
What is a best result? It is where users spend most of their time online. In order to address the gap of short answer to save time, Google introduced featured snippets and short answers.
Google is making the decision clear. You write engaging posts by spending hours and hours, get the user to stay in the website and we will rank you up. This is the reality.
SERP Volatility and latest google algorithm changes
Google algorithm has been dramatically changing these days. It is hard to predict what kind of changes can come in next month due these high volatility. US, UK, Australia country rankings has been affected for many and many websites has been ranking for new keywords from older posts.
New Google Update – Rankings Drop – Nothing to Worry
Many website owners email me everyday stating that their website traffic is down significantly in the last few days in October 2018.
This is majorly because the new Google Broad Core Algorithm was a BAD Idea. It promoted SPAM SITES and De-ranked Good Sites.
The de rankings has happening since October 15 and this has been widespread. Many website owners lost their adsense income. I feel like there is nothing you can do than shifting your focus from ad sense to affiliate marketing. Affiliate marketing may look tough but in few months, you will be be able to earn than ad sense.
I am waiting eagerly to find out what more changes are coming from Google and what will be the latest Google algorithm updates for coming months.
Share this post for other fellow bloggers and webmasters and help them to understand how these update changes will result in ranking fluctuations.