Job interviews has evolved so fast since the launch of technology and this notable evolution of job interviews has not been accounted so far. Evolution of Job interviews has started from the written tests, structures and unstructured face to face interviews.
Job Interview Tips: Top Interview Techniques someone for a job can help you the most. These tips for interviewing someone for a job can be used at any point of time and is done by HR departments.
Evolution of job interview does not stop there and it has led to phone interview to the new video calling interviews. I am going to discuss how advancement in the technology has changed the interviews process and explain the evolution of job interviews in today's World.
When was the first interview: history of job interviews
The evolution of interviews has started when the famous scientist Thomas Edison conducted the first job interview in 1921. The first job interview was a written test, a series of 150 questions, conducted to evaluate the knowledge of the candidate. This first interview born out of the mind of the intellectual evolved to later known as interviews.
Job Interview Tips: Top Interview Techniques
We spend almost 15 years of our life including childhood, teen hood and some parts of adulthood studying Mathematics, History, Geography, Languages and some other topics for specialization to get that job.
The role of education is to prepare the new generation to the future. This future is so unpredictable that even the current generation has no idea what is going to come in the next 5 years of time. And we are "preparing" children for that future.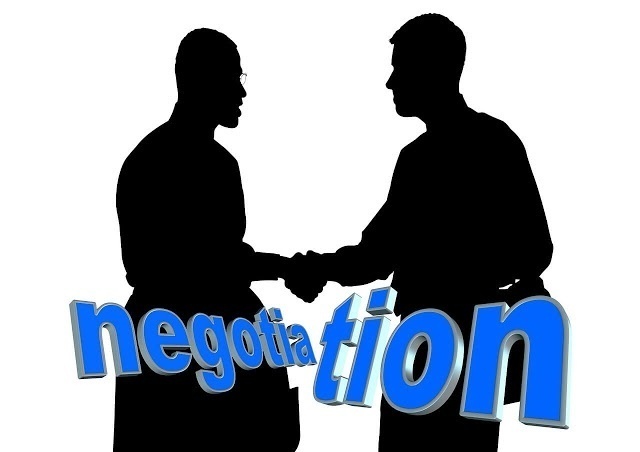 Can we imagine how life will be in the next ten years of time? What will happen to the technology and digitalisation advancements? It is unknown and unpredictable. But we are "preparing" and "educating" children for that.
I am not sure if anyone has talked to you about something called "Academic Inflation". It basically means more people worldwide are getting more degrees than in the past century and this is increasing every year. A thank you letter can help you to differentiate yourself from other candidates and give you a upper hand.
Knowing the Work Culture
You surely won't like to work in an unhealthy environment. Make sure that you do ample of research about the company and their work culture. Do as much research as you can, beginning from the company's history to its recent projects.
MAKING A CATCHY RESUME
It starts with preparation of resume/cv, sending job applications, getting selected from the list of competitors followed with higher marks in the written tests and aptitude tests, performing well at job interviews and finally getting that offer letter. This whole process takes days or even weeks and takes a toll on you.
Your resume, basically is the first thing that you are judged upon. So make sure that you don't make any type of grammatical and spelling mistakes. If HR managers finds any sort of mistake in your resume, this will make them think that you are a careless kind of person.
And no one would like to hire someone who is careless with his job. So it's better to ask someone from your friends or family to read the resume and also proofread it twice or thrice.
Also all the points mentioned in the resume should be to the point. Nobody is interested to know how many awards you won in school contests. For example, you are being interviewed for a consultancy firm, and you have mentioned that you won so and so awards in sports.
Nobody is interested in knowing that. And also edit your resume before your every interview. Mention those qualities of yours, which will make interviewer think that you are suitable for the job.
DON'T BE TOO QUACKY
While interviewer asks you questions, make sure that you answer them to the point. Just the explanation with an example would be enough. Speaking for 10 minutes on a single answer would annoy the HR managers. Certainly, no one would like to
hire someone
who speaks a lot. Because they don't want you to talk while you are working. That is not what you are getting paid for.
The recruiter will look at the resume and specific questions. You can add the points that you have mentioned in the resume to the than you letter and personalize it. A handwritten thank you note can help you to do that.
Dressing
The way you dress yourselves play a vital role sometimes. Always wear casual dress. Wearing track suits during interviews won't work. And also don't be too much casual to wear blazers. Be simple. Wear a full sleeves shirt, make sure sleeves are not rolled up. And a formal pant with a simple tie. You can easily strike a conversation with the receptionist if you are well dressed and give the thank you letter to hand over to the recruiter.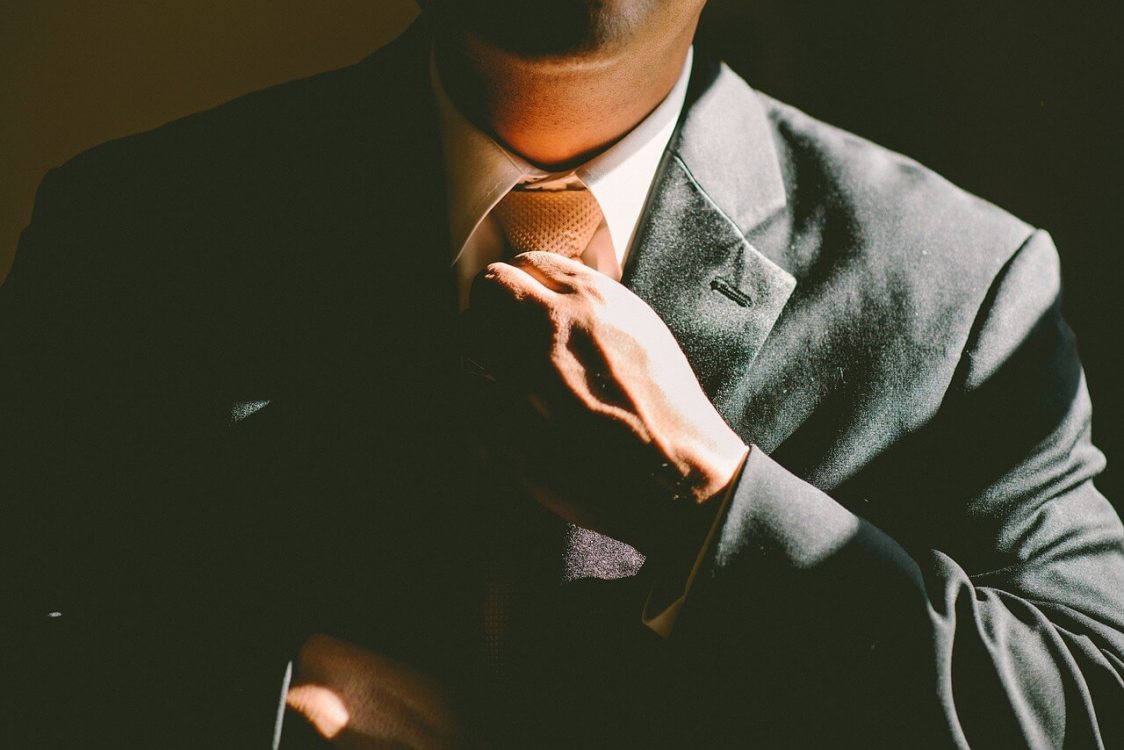 NOT TURNING OFF YOUR MOBILE PHONE
If your mobile phone rings in the middle of your interview, HR managers might get irritated. Which may even be the cause of your rejection. If you can't turn it off, at least put it on airplane mode or silent mode.
MONEY ISN'T IMPORTANT
Don't focus only on the financial part. Of course, you would like to know about how much you are going to get paid. But being only
money oriented
is not going to land you in a job. Don't let the interviewer know that you are interested in the financial part.
Ask him some questions regarding about your duties and your responsibilities. And then the interviewer will think that you are career oriented and not money oriented. You can reflect this attitude in the thank you letter after interview.
First Impression Is the Last Impression
Believe me or not, most of the HR managers make the receptionist to keep a watch on you and your behaviour. And after your interview is over, they ask the receptionist about how you behaved in the waiting lobby. So make sure you don't do anything that will leave a bad impression on the receptionist.
HR wants to see, once you are hired, how you will treat your juniors, co-workers and colleagues. If possible, start a positive conversation with the receptionist. And try to gain some information about the HR, his/her experiences working in that company and all that you could to secure your job.
Ask Questions
If you want a job that suits your personality, your skill set and your qualification, you should have something unique quality that makes you different from other candidates. Never do this mistake of not asking question to the interviewer. Here is a sample question that you can ask the interviewer, which will make him think that you are interested in the job.
Question 1: If You Reject Me, What Was The Reason And What Improvements Do I Need?
Firstly, you will let interviewer know that you will not mind even if you are rejected, you are prepared for that secondly, you will also let interviewer know that you are a person who learns from mistakes and wants to get improved with every passing day. So by asking this question, you will put interviewer in dilemma about your selection, even if your interview did not go well.
You can ask some other questions too but keep one thing in mind, don't ask any salary related question. This will look like you are money oriented and not the job oriented. And when you ask the questions, be confident. Don't be afraid to ask the questions.
Tips for interviewing someone for a job
For hiring a person, there are few steps that re to be followed. Those are, advertising, shortlisting candidates, scheduling interviews, and many more. Technology has brought about a drastic change in all of this aspect of hiring a person.
A job description lists benchmarks that have to be fulfilled by the candidate including minimum experience years and educational qualifications. Candidates send their
CV/Resume
with cover letter thinking that they will be selected because they fulfill these criteria. We could say this was the general practice till few years back.
1. ADVERTISING
Earlier all of the companies that required candidates for a specific designation, used to advertise about it in the local newspapers or magazines. Due to which only a limited number of people used to apply, which resulted in the limited choices of candidates for the hiring team.
So as a result, hiring team was left with very few choices of candidates and sometimes they had to compromise with skills of the candidate. Most of the times candidate was either lacked in skills or did not have enough qualification or experience. But hiring team had to hire someone, so in most of the cases, person hired was not suitable for the job.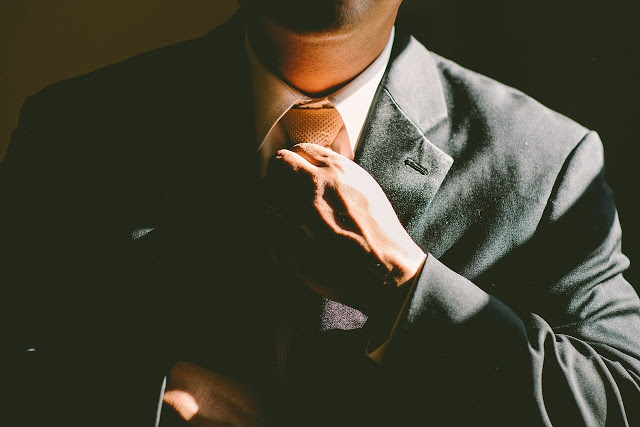 But these days' since the evolution of job interviews websites like LinkedIn and social media platforms like Facebook,
Twitter
, whatsapp and instagram have increased the limits. Now, hiring team can just advertise on these platforms and they can get enough number of applicants to choose from. LinkedIn is the most effective of all. Here, hiring team advertises with the required skill set of the applicant, required experience in the particulate field and the job description.
The resume is used by HR departments of companies to screen out candidates who meet the benchmarks and not necessarily lead to job interview. Most of the job applications are now via online platforms of the respective companies and are handled by applicant tracking software. Eg: Amazon, the popular E commerce company has an online job application portal called Amazon.jobs.
2. SHORTLISTING CANDIDATES.
Earlier hiring teams used to get limited number of applications and they used to get shortlisted manually. This platform is used by millions who are looking for a job. So interested candidates can apply for the job, they think they are suitable for.
With the help of these platforms, hiring team gets hundreds and sometimes thousands of applications. So it becomes easier for them to choose the suitable candidate and they are not supposed to compromise with the quality of the candidates any more.
An online job portal creates smooth job application work flow, saves and categories information leading to more centralized recruitment processes. Auto
email
, messaging delivery verification software helps to avoid sending emails to dead email addresses and verify the delivered messages. Auto schedule apps and software increase the speed and scale of communication with candidates, allot different date and time to the shortlisted candidates and informs through emails.
3. SCHEDULING INTERVIEW
Here also technology plays a major role. To schedule the interviews special software's are designed. This software's allot different date and time to the entire shortlisted candidates and informs the candidates through emails. This has decreased the work of the hiring team to an extent. Evolution of interviews has called for the automation of interview processes.
4. INTERVIEWING PROCESS
Earlier all the interviews that used to happen only through one medium. That is face to face interviews. So the candidate had to travel all the way to the place of interview. Sometimes candidate used to travel a long distance.
But these days, after the introduction of the applications like Skype, candidates do not need to be actually present at the place of interviews. Even some of the rounds are telephonic. And only a few rounds that are HR rounds take place face to face. Otherwise all other rounds take place through a telephone or a Skype video call. Which is more preferable?
5. THE CHARACTER TEST
Believe it or not, most of the companies need candidates with good nature and behavior. So candidates have to pass a test called "the character test". So the question arises, who will give you the information about the nature and behaviour of the candidate?
Evolution of job interviews got accelerated with launch of social media platforms like Facebook,
snapchat
and instagram. Hiring teams check the Facebook and instagram profiles of the candidates to check what they do, where they go, who are their friends and all other stuff required. So it's always advisable to keep a good profile page.
6. COMPILING ALL THE RESULTS.
As you all know, that there are multiple rounds conducted while hiring a person. For e.g. aptitude test, technical round, HR round etc. and in most of the cases, the panelist in all of the rounds is different.
The recruitment process now focus around assessment testing and skill based interviews. Use of AI, Response rate trackers, Chat bots, Biometric data and Cloud based hiring are the latest developments in the HR sector.
So this was it. As you can see, technology has brought a tremendous change in the interviewing process. If you found this article on tips for interviewing someone for a job helpful, please share this with all of your team mates, colleagues and with whomsoever you can.
Job Interview Thank You Letter Sample
Everyone wants a well-paid job. A sample thank you letter after interview via email may get you the job that you always wanted. Here are some Job Interview Thank You Letter Sample.
I knew many friends who give short and sweet thank you letter after interview and follow it with best thank you email after interview. In this post I will share a thank you letter after interview template, thank you email after interview samples and job tips on how to write a thank you follow up interview letter and other job tips
Job Interview Thank You Letter Sample
Once you are done with the interview, leave a thank you note with the receptionist and ask him/her to convey the message to the HR and make sure that thank you note is hand written and not a printout of the previously typed note.
A thank you letter after interviewcan be written easily by noting down the best and significant conversation happened the interview. Here is a thank you letter after interview template and thank you email after interview sample.
Thank you letter after interview template 1
Dear Mr./Ms. Last Name:
I sincerely enjoyed meeting with you and learning more about the position that I have applied for.
I was quite moved by your experience and knowledge in the field, the prospects of the position that we discussed and how I can contribute my skill set to the company.
I feel very confident that I can excel in this position as it suits my experience and skills. I would be happy to provide you with any further information. I look forward to hear from you, and thank you again for the courtesy you extended to me.
Sincerely,
Signature (hard copy letter)
Your Name
Thank you email after interview sample 2
Dear Mr./Ms. Last Name:
It was a great experience for me to have a conversation with you about the Manager, Recruiment position at the Job Care Agency. I sincerely feel that my experience and enthusiasm suits the role. T
Being a creative person with excellent out of the box thinking skills and at the same time competent and disciplined. I can contribute to administrative support as well as to deal with larger issues.
The work I have done for Apple INC has helped to understand the nature of the current role and the skillset to excel in it. I forgot to mention that in the interview.
I appreciate the time and effor that you have spend to interview me. I am keenly interested in working for the position and looking forward to hear from you.
Sincerely,
Signature (hard copy letter)
Your Name
So these were all those not-so-important points that can affect your interview. So next time you attend an interview, make sure you take care of all the above mentioned points and do give a thank you letter after interview. Hope you all enjoyed reading it.