Did you get a warning from Adsense on Encouraging Accidental Clicks. Do you want to know how to fix it. Here is a detailed tutorial on how to fix Warning from Adsense on Encouraging Accidental Clicks in your blogger blog or WordPress Blog.
Warning from Adsense on Encouraging Accidental Clicks
Google send out specific warnings to publishers who knowingly or unknowingly mess with publisher policies. Google used to ban accounts without any warning and thankfully it has changed. I think this was majorly because many publishers stopped showing ads and focused on affiliate marketing.

If you get this message, do the following steps.
1. Remove Ads completely from your site.
You need time to figure what went wrong and how this problem can be fixed. If you keep the ads, Google will ban your account without another warning.
2. Figure out what went wrong
There are couple of things that you need to check out.
2.1 Did you use an ad inserter to put ads in the website or blog. In that case, you may need to find another one.
2.2 Ensure the ads were not placed in posts and pages with no or little content.
2.3 Remove ads that completely push the content below fold.
2.4 Check Page speed insights and think with Google for mobile optimization.
2.5 Read more about Ad Placement policies by Google.
3. Ad Ads One At A Time
You need to add ads one at a time to ensure that you will not get this warning again. Make sure content and ads are balanced.
4. Place ads Correctly.
There are some ad placement position that can increase your earning and CTR. Place ads in the best positions that will encourage users to click ads.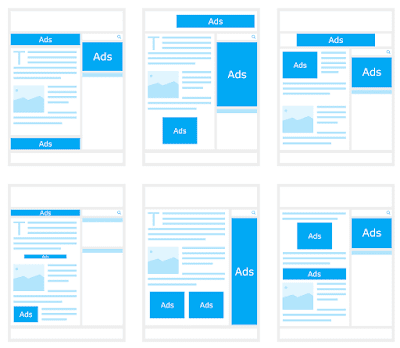 5. Remove click encouraging texts and action buttons
Remove ads from places near search button, subscribe button or any other action buttons.
Remove "click here, select here, search here, use this" and other texts similar to this from widgets near ads.
6. Add space around ads
Add at least 12 px padding space between ads and content. Check my tutorial on how to wrap ads. You should add a normal spacing of 12 px as padding space or add margin to the ad and content.
7. Ensure standard installation of ads
Do not mess with ad codes. Copy from adsense page and paste to website.
If you need help, contact me.
Share the post.