Here is a short guide on How to Display All Your WordPress Posts on Home Page with no codes, no plugin, no javascript. you can easily change the settings in 2 seconds. Show as many posts you want to show without sweating a bit on coding or adding scripts, or plugins.
Steps
1. Login to WP admin
2. Go to Settings
3. Go to Reading

4. Enter any number of the box near to Blog Pages Show At Most
5. Save Changes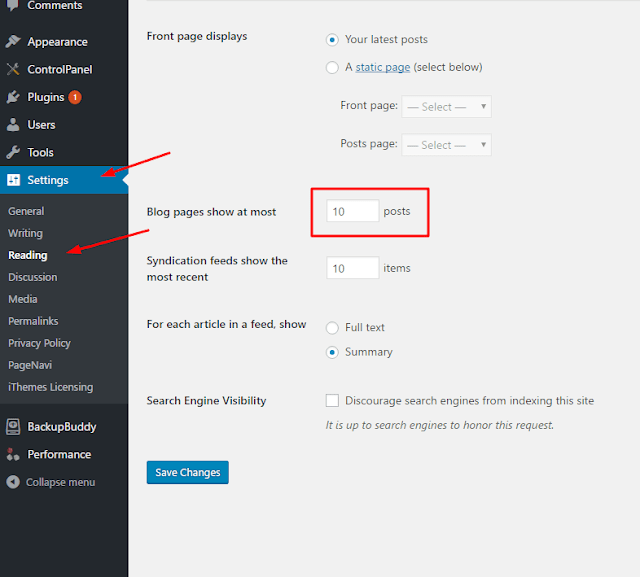 Additional Tips on Editing Posts in WordPress
Here is tips to edit WordPress features.
To Display All Posts in A Static Page
Login to WP admin
Go to Settings
Go to Reading
You can either choose to display all the posts in a static page by selecting "A static page [select below]" under Front Page Displays. You can select the front page and posts page from the menu.
Save Changes
To Display Summary / Full Text for all posts in Feed
You can choose to display summary / full text of feeds in WordPress. For that do the following steps;
1. Login to WP admin
2. Go to Settings
3. Go to Reading
4. Select "Full text" or "Summary" under For each article in a feed.
5. Save Changes