Here is a list that you may think is not useful at all now. But this is the list that you will be searching for after one month of full time blogging. This is the list of 16 most popular companies and 10 popular categories of businesses in the World that will help you to boost adsense revenue multi fold. All you need is a little patience to know more about the products of these companies and write about them.
Keyword research is very important to generate more quality content and improve revenue. Most people waste time looking at what the user wants or what do viewers search for in Google. However the missing part is that asking some fundamental questions.

1. What is Google
Google is a search engine. Alphabet is the parent company that have many other products other than this search engine.
2. What is Adsense and Adwords
Google Adsense is a program where Google pays money to publishers like bloggers to show advertisements in their sites which Google provide. Adwords is a program where advertisers [who give advertisements to Google] can pay and get customers through publishers websites.
3. How Google Makes money using Adsense and Adwords
Google gets money when an advertiser pays money using Ad words. Advertiser needs to see the results or called the conversions. Hence the publishers worldwide writing, publishing videos, podcasts, apps shows the advertisements to the visitors. Visitors click ads and they get "converted" to customers.
6. What can I do as a publisher to earn more money as Google
You need to do keyword research not just on the users perspective but also of the advertiser perspective. You should focus on how to write posts, publish videos, content to generate conversions and not impressions or views. For that you need the source which are the list of big advertisers in Google. That is exactly what I shared in the below lost.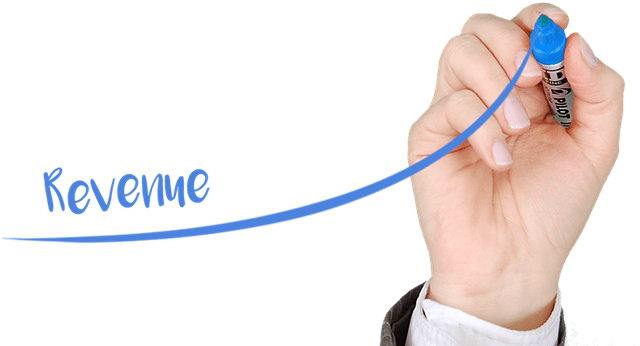 17 Companies That Will Boost Your Income
AT&T – A telecommunications company focusing onWireless, TV, Internet and Home phone.
Expedia – An Americal travel company that lists321000 hotels and 360 airlines where users can book hotels, flight tickets, and buses. Expedia ownsExpedia.com, Hotels.com, Hotwire.com, trivago.in, Venere.com, Travelocity, Orbitz, and HomeAway.
BP P.L.C – British Petroleum -British multinational oil and gas company focusing on Petroleum, Natural gas, Motor fuels, Aviation fuels and Petrochemicals.
The University of Phoenix – A private for-profit college focusing onMaster's Degrees, Bachelor's Degree, online degree programs, certificate courses, and individual online classes.
eBay – An E commerce company sells used and new items by sellers.
Amazon– An E commerce company sells used and new items by sellers.
GM -General Motors is an Automobile company with unique brands under them such as Chevrolet, Buick, GMC, Cadilla etc.
Walt Disney – A entertainment company focuses on sellingDisney Consumer Products and Interactive Media (DCPI).
Eastman Kodak -American technology company produces imaging products such as camera for photography, Digital Cameras, Ink Cartridges etc.
BMW – An Automobile company that sells luxuriousCars & Vehicles.
Apple – A technology company that sells consumer electronics, computer software, and online services such as iPhone, iPad, Apple Watch, Mac and Apple TV and accessories,
Intel – Atechnology company that sells processors, chipsets, microprocessorsc motherboards, Network interface controllers, central processing units, Vehicle automation sensors etc.
Hungry Machine as Living Social – An online market place that provides daily deals with discounts at restaurants, bars, spas, and theaters.
Yellowpages.com – An online database that provides listings for local businesses and local plumbers, handymen, mechanics, attorneys, dentists etc.
Apollo Group – An Indian conglomerate with many individual companies such asApollo Cosmetic, Apollo Diagnostics, Apollo Fertility, Apollo Spectra, Apollo Sugar etc.
ExxonMobil – Anoil and gas corporation focusing onfuels, lubricants and services.
Take any one of this company and find out their best selling product and create content around it. You can publish videos, reviews, blog posts, images etc. and help these companies to sell more of their products.
Companies Category List
Focus on finding another company in the below categories and write content on them.
1. Finance and Insurance
StateFarm
Progressive
GEICQ
Quicken Loans
eHealthInsurance
Aditya Birla Finance
2. Retailers and General Merchandise
Amazon
Ebay
Macys
Sears
jcpenney
3. Travel and Tourism
booking.com
expedia
KAYAK
Marriot
Priceline.com
4. Jobs and Education
University of Phoenix
ITT Technical institute
DeVry
Capella University
ClassesUSA
5. Home and Garden
Lowe's
Thehome Depot
Mservicemagic.com
Sears Home Services
Lighting Universe
6. Computers and Consumer Electronics
Hewlett Packard
Dell
Best Buy
Apple
Microsoft
Intel
7. Vehicles
Card.com
Autotraders.com
Firestone
AAA.com
Chevrolet
8. Internet and Telecom
At&T
Verizon
Go Dadddy.com
ComCast
DirectTV
9. Business and Industrial
ULINE
Vistaprint
Office Depot
StaplesUnited Yellw pages
10. Occasions and Gifts
1-800-flowers.com
FTD
proflowers.com
Teleflora
gifts.com
In a few months, you will know that this is the smart way to boost adsense revenue.