India lives in villages. Do you want to know the real India and feel the different traditions, culture and rural life? Then this internship is for you.
Youth Alliance of India brings this Gramya Manthan for students who want to pursue an internship in the real India. You need to get experiences like this internship to understand India and its culture. It is always better to travel as much as possible in different states and districts all around India and reconnoiter regional differences. This internship may make you more aware about villages and make you introspect about yourself. This experience can also be applied to external world and other parts of the country.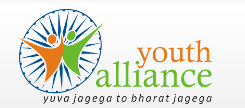 YOUTH POWER
About Gramya Manthan
Gramya Manthan is a 9 day's journey from 9 am on 14th June and ends at 6 pm on 22nd June' 2014. It covers rural areas of remote villages in Kanpur Dehat with 45 degree Celsius temperature.
First of all, no experience goes uncounted. You can teach and make others understand about India, create innovative ideas to help people and make their life better. You can many experiences and relationships with travelling and you could provide valuable insights to the group. This is also job-oriented education for the students.
If you like to help rural people and explore various kind of diverse experiences, this internship will make you understand more about rural areas in India. You will understand the biggest problems in India like lack of basic resources like water, sanitation, house, good food etc.
Rural India can contribute to the Indian economy by providing human resources. You can pursue your vision for India and make it a country with people who have all kinds of resources and chance to access it equally.
Application Process
For applying, Go to the website and fill up the Online Application Form. Selected candidates List will updated in the website. If your name is in there, you will be interviewed either through telephonic Interview, Skype Interview and face to face Interview.
The selected candidates will have to pay Fees of Rs 20,000 INR (Twenty thousand only) for internship and they get full support with food & lodging. The fee for International applicants is $ 700. Those who do not have money can apply for sponsorship and if you got the sponsorship, you do not have to pay the money. Your money will not be refunded.
Get more details by visiting the web site http://youthallianceofindia.org
01-06-2014