We all are consumers, right?. We all are having issues related to consumer services also. Today i am going to share you a useful video and a post that will be useful for you for submitting a consumer complaint about Kerala State Electricity Board.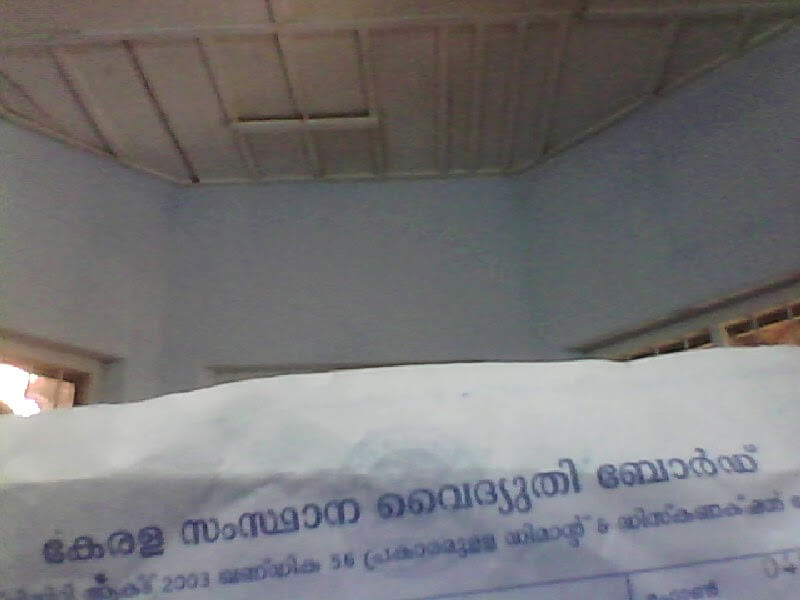 Model of Bill
You may be residing in Kerala and Your electricity bill may be high compared to previous months or need a repairing of the old meter or there are so many reasons. right?
So you want to register a complaint about KSEB and the service. Well, do you know how to do that? How to register a complaint online and track it. Today i am going to share you how to register a complaint.
First, you need to type the URL www.kseb.in in the Google search page or the website address. Then you will get a home page of KSEB. Then click on the complaint tag in the home screen. Now you need to sign up before submitting a complaint. For that click on the sign up button. Type all your information in the listed boxes. Select anything as your username. But make sure that these can be remembered easily.
Type the consumer no. that you will get from the electricity bill under section and before tariff and you should know that they are numeric numbers like "1122 or 5567." After typing all the boxes, click on sign up. Then you will be redirected to a page which show you this message, "Registered Successfully! You can Login Here." Then type your username and password. Press login. After that select complaint type from the box. The select complaint sub type. Then select district and section. Then briefly type your issue and click submit. You will get a token number like this, "4710/2014." You need to keep this number for future use.
You can search your complaints by just clicking on search complaints link and paste your token number there. You can also track your complaint by clicking the track your complaints link. Paste your token number there if needed. That's it and just wait for them to give response.

UPDATE: There is no reply till 21-03-2014. Its been more than three days. The message shown there is, "No Action Taken Yet".




THANK YOU FOR READING. KINDLY SUBSCRIBE US AND LIKE OUR POST…