The word "Biennale" is usually used to describe events that happen in every two years. This represents international exhibitions, art festivals etc. that happens in the art world. The word Biennale comes from an Italian word for "every other year". As i said it is used within the art world to describe events that happens every two years. So we can define Biennale as international art exhibitions or festivals which are held in every two years. In Biennale artists are selected from different countries and their art works are judged.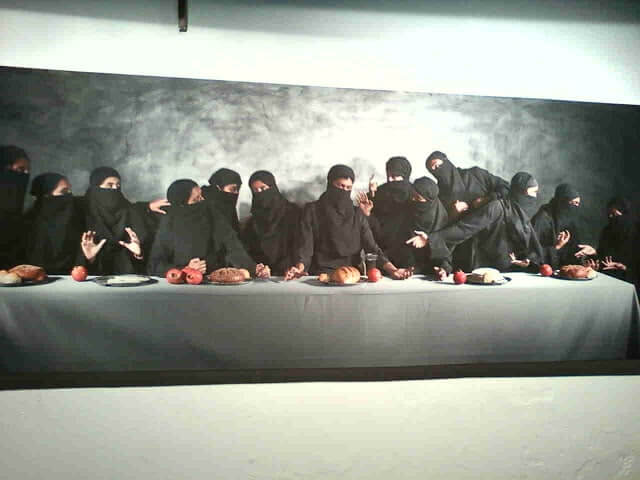 This work portraits the altered version of the Last Supper of Christ.
The Kochi-Muziris Biennale

The Kochi-Muziris Biennale is an international exhibition that was conducted in Fort Kochi and near places. This biennale was organized by two famous artists Bose Krishnamachari and Riyas Komu. They are based on Mumbai but are from Kerala. The importance of this Biennale is that it is the first Biennale being organized in India. You may be surprized to hear this. But this is the truth. There are amazing artists in India but what they lacks is a platform that discusses these awesome art works of them. So now Riyas Comu and Bose Krishnamachari invoked the latent historical cosmopolitan soul of the modern metropolis of Kochi through this Biennale. This Biennale suggested the need for a fundamental space of discussions about contemporary art and the ancient port of Muziris. The main

center

of the Biennale is Aspinwall House (160,000 sq. ft.) situated in Fort Kochi. The total cost of this Biennale was 15 crores which is low compared to other Biennale. Government gave 5 crores for conducting the Biennale. 89 eminent artists from 23 countries presented their master pieces in 14

centers

.
Controversies surrounding about Biennale

As Biennale come to attention of people, controversies were raised due lack of transparency of handling funds. Many great artists also shared their concerns regarding alleged misusing of public funds and land given by Kerala Government. Some said that Biennale is just a "show" for the tourists than representing cultural heritage of Kerala. So that rather than cultural harmoniousness, Biennale reflects cultural distortion.
The last day of the cochin-Muziris Biennale

Kochi-Muziris Biennale centralized cochin as the fundamental place for art and culture. Today,17-03-2013, sunday is the last and final day of Biennale.Today at 6 PM, the final showdown happens at Aspin Wall house. The main guests are minister Prof. K V Thomas, Mayor Toni Chammani, formal minister M A Baby and MLA Dmonic presentation. The next Biennale will be in 2014.
My experience at Bienale

I went to Bienale with my three friends. We reached there in and around 11:00 PM. There were so many tourists from different countries. So the first view is somewhat amused me. An amazing art installation from an artist. She had created small pictures of women who are transformed into a two

winged creature

. We saw the Indian

Bollywood

actor John Abraham near the installation of Maya ArulPrakasham. He was with Bose Krishnamachari sorrouded with lots of cameras and news

reporters

.

Anyway let us enjoy the Biennale with an open mind. Hope you will like the clicks of me.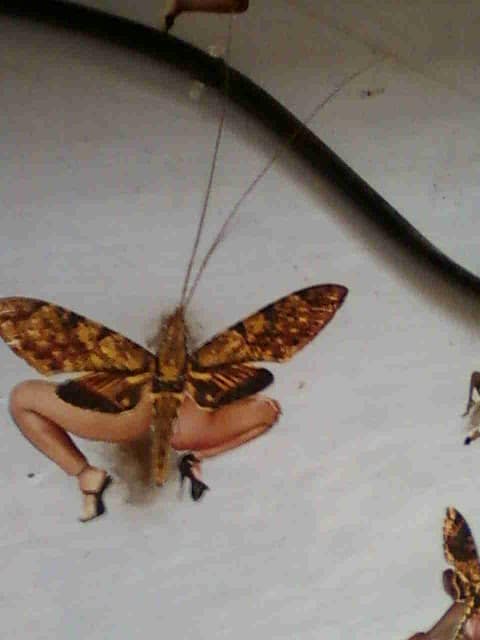 I have mentioned about this above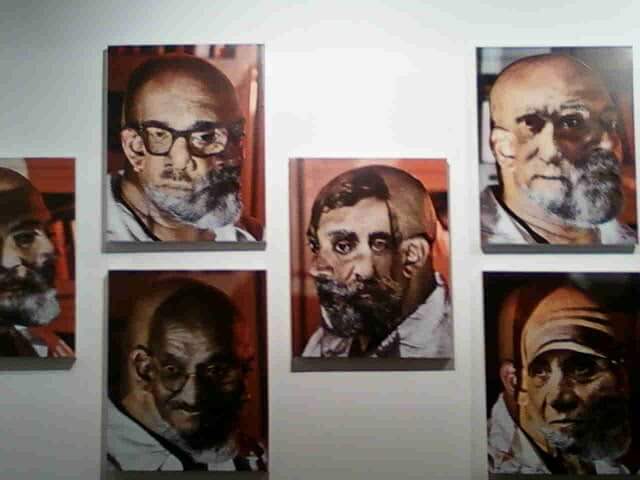 All the faces altered into one face which is the artists. You can see Mahatma Gandhi, Basheer and mother Theresa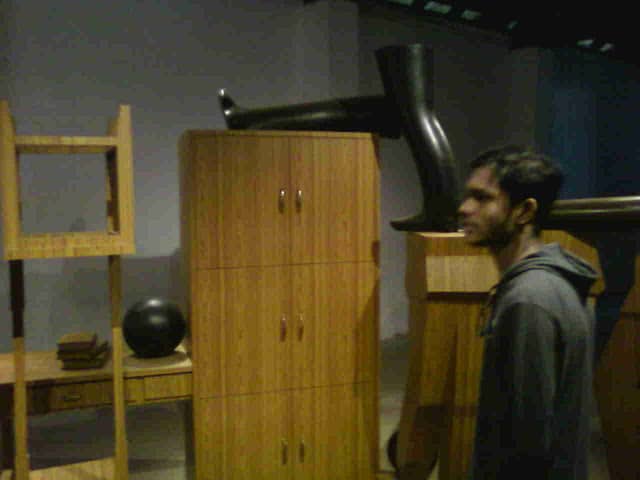 An installation using wood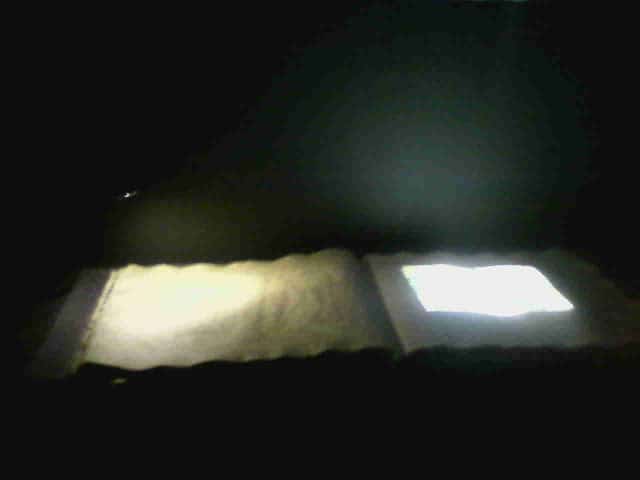 A story book
A big installation in bamboo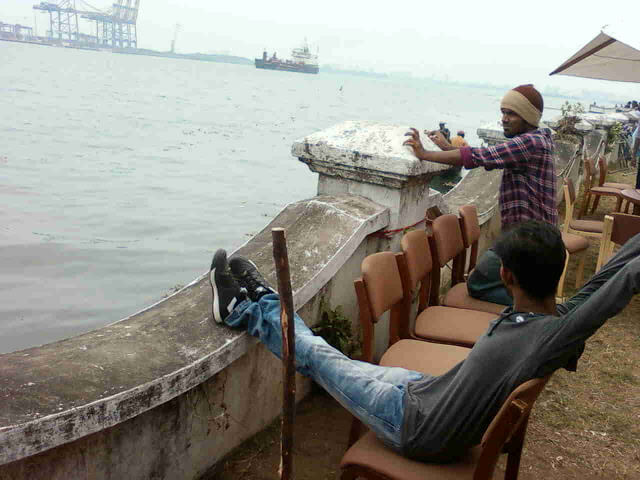 In the shores, resting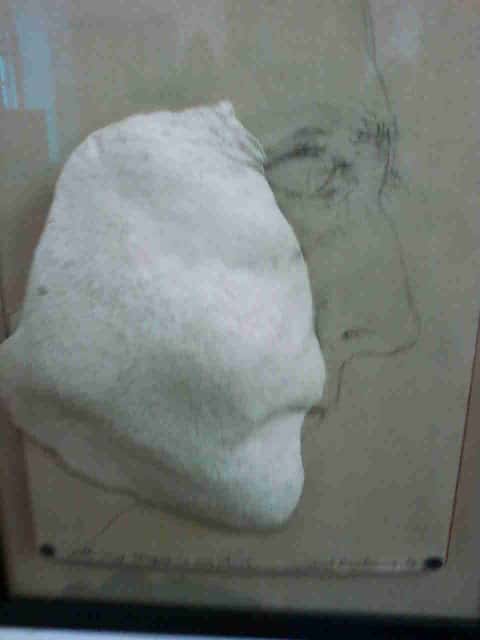 A feeling of bulged face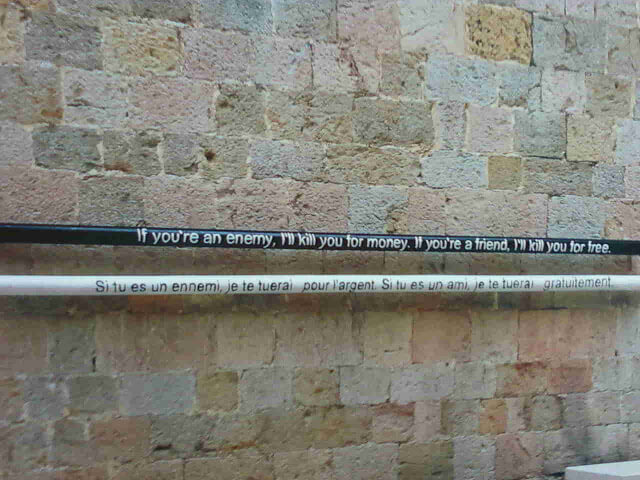 A nice quote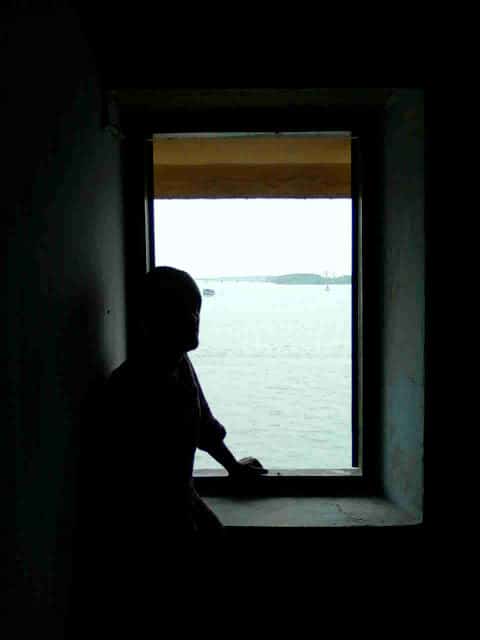 Captured by me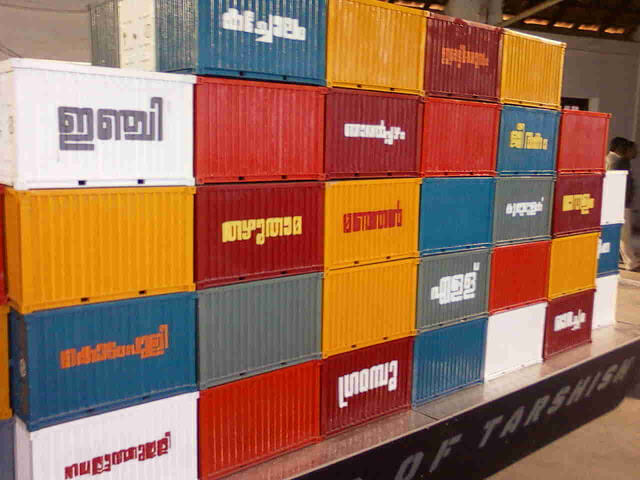 Containers of Ayurveda products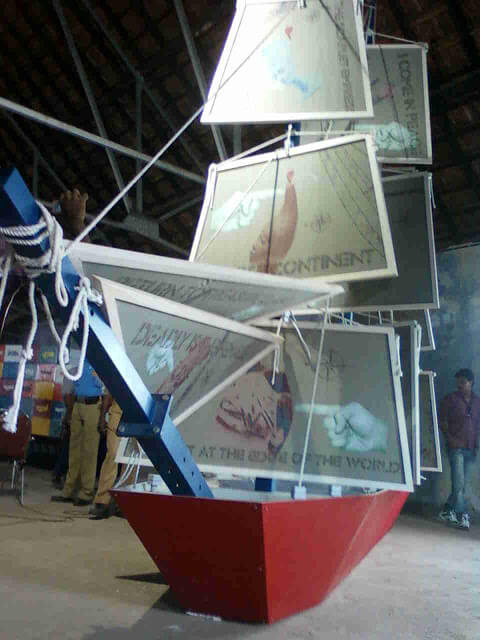 A ship that sails from ancient tradition to this modern world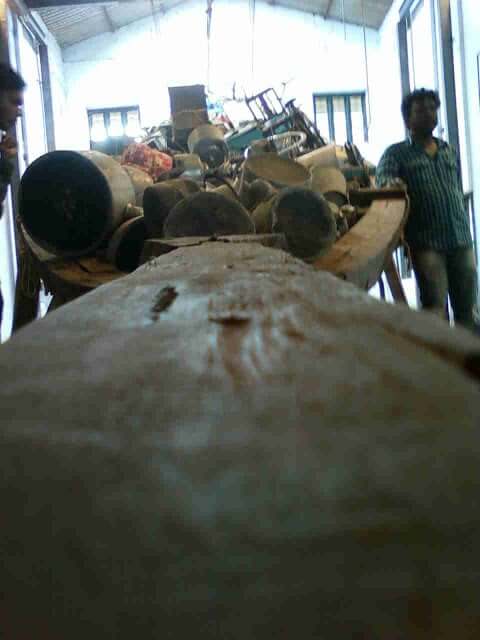 A miniature portrayal of mother Earth: Earth suffers from all pollution and waste materials by created by man. Now earth became a dumping yard for such pollution