GRI offers its certified training program through training partners who GRI Training & Coaching Programs Team certify to give the course around the world. You can find out detailed information on the different courses offered GRI Certified Training Partners in the following
link.
From this page, you can go into the pages where Training Partners are listed per country. As you can see, GRI Training & Coaching Programs Team currently have 4 training partners licensed to conduct
training in India
.
If you want information on when and where each of the certified training partners offer the course and how to apply, you need to contact the training partner directly (by clicking on their logo to access their website). GRI does not maintain that information for each training partner.
Global training course calendar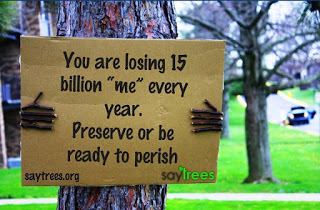 Sustainability Reporting Guidelines
GRI
Training & Coaching Programs
Team have launched a
global training course calendar
recently. Although there are already many trainings included in the calendar, it is not yet complete. If the calendar does not include trainings in your country or region, you will need to go into the link above and see which certified training partners offer the course that is most convenient and appropriate to you.
After completion of the course you will receive a Certificate of Attendance. The course gives you basic knowledge of GRI, and outline the five phases of the GRI sustainability reporting process. The certificate you receive is internationally recognized. After completion of the course you will also become eligible to take the G4 Exam.
GRI Certified Sustainability Reporting Training Course Fees
I was going through each website of Indian Partners and realized that most of the programs has already ended and the fee for the two day workshop is inconsistent.
One organization offers it for 18K and another one for 28K rupees. Also there are only two trainers who have taken G4 exam in India – Santosh Taneja and Shikhar Jain who are from CII. How can other agencies provide the certification training as their trainers have not passed G4 exam. I queried about this with GRI and got an answer.
Each of the Training Partners can determine their own planning and pricing, as they think is appropriate. Regarding the G4 Exam, Some training partners still have a contract preceding the exam, and are therefore not required to take the G4 Exam by GRI, however all the nominated trainers have been reviewed and approved by the Training and Coaching Programs Team.
Lastly, please note that the Certified Training Course is not a certification. Course attendees receive a Certificate of Attendance, however they are not certified, as GRI does not certify individuals. Once attendees have successfully completed the Certified Training Course, they will become eligible to take the G4 Exam. The G4 Exam is also not a certification but a proof of knowledge of the G4 Guidelines and the GRI Reporting Process, enhancing their credibility and reputation in the sustainability field.
Contents of The Two Day Workshop (16 hours) on GRI Certified Sustainability
· Learn about GRI's G4 reporting framework
· Conduct stakeholder engagement and materiality assessment
· Develop report content
· Manage assurance procedures
· Link the sustainability report to Indian National Voluntary Guidelines
The course will cover various aspects of sustainability reporting including leading practices, interactive case studies and discussions, latest trends along with insights on the challenges and opportunities associated with sustainability reporting.
List of Global Reporting Initiative (GRI) G4 Training partners in India
1. Climate Change and Sustainability Services
KPMG, Lodha Excelus
Apollo Mills Compound
N.M. Joshi Marg
Mahalakshmi
Mumbai, 400013
India
2. Asian Centre for Corporate Governance & Sustainability
29-31, A.C. Market
Tardeo
Mumbai 400032
Website: www.asiancentre.org; www.mahendrayoung.org
3. Sheela Mistry, Insight Associates,
Bharuch, Gujarat, India
4. Confederation of Indian Industry
CII-ITC Centre of Excellence for Sustainable Development
124, Janpath
Thapar House
2nd Floor
New Delhi-110001
Delhi
India
Current GRI Certified Sustainability workshop
1. GRI Certified course on G4 guidelines in New Delhi on
26-27 May, 2016. Contact
Sheela Mistry
Founder, 9824054696 for more details.
1. Mumbai
13th-14th April
2. Bengaluru
30st -31st May
3. Delhi
26th -27th May
4. Kolkata
9th-10th June
5. Chennai
30th June-1st July