Google Public DNS
It is a free, global Domain Name System (DNS) resolution service announced on 3 December 2009. People can use this as an alternative to their current DNS for faster and secured Internet access. To use it you should change DNS "switchboard" operator from your ISP to Google Public DNS. Google public DNS has an average of more than 70 billion requests a day.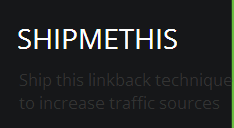 BOOST
OpenDNS
It is the world's largest, fastest-growing DNS service provider which has authentic service record. OpenDNS provide greater reliability and security for business and home users. It provides more options for setup and control and include features like misspelling correction, phishing protection, and optional content filtering for users. These DNSes are used to speed up Web browsing of users. They leverage a network of DNS servers. The speed of DNS depends upon the location and server of you.
OpenDNS: 208.67.222.222 and 208.67.220.220

Google public DNS: 8.8.8.8 and 8.8.4.4

IPv6 addresses of Google public DNS: 2001:4860:4860::8888 and 2001:4860:4860::8844

Google Public DNS telephone support
877-590-4367 in the U.S.
770-200-1201 outside the U.S.
How to Change DNS server settings on Microsoft Windows 7
Go the Control Panel > Network and Internet > Network and Sharing Center > Change adapter settings.
Select the connection > Ethernet connection > right-click Local Area Connection > Properties.
Wireless connection > right-click Wireless Network Connection > Properties.
Type administrator password if needed
Networking tab > Internet Protocol Version 4 (TCP/IPv4) or Internet Protocol Version 6 (TCP/IPv6) > Properties > Advanced > the DNS tab. write the DNS server IP addresses listed there and remove them from this window > OK.
Select Use the following DNS server addresses > Replace them with IP addresses of the Google DNS servers listed above
Restart the connection > Test that it is working correctly.
How to test your DNS ?
1) Open CMD -Windows key+R
2) Type "cmd" without quotes and press enter.
3) Type the command: "prompt $t" without quotes- This will alter the DOS prompt to the current time. Now we need to calculate the time to execute any DOS command.
4) Now run This command :
nslookup www.google.com 125.22.47.125
where 208.67.222.222 is the standard IP address of OpenDNS server, 8.8.8.8 is the standard IP address of Google Public DNS
You can find the time takes to resolved the address by calculating the difference between the two time stamps. So you can choose Less time stamp ip address that will be best for you. You could configure these changes but it is better if you are good enough to configure operating system settings.
References
Akhil S Kumar 01-04-2014