Lately I have been getting queries from my readers about how to start an online store. This post gives you more than a heads up to the new but popular stream of business of starting an online store and earning some bucks from it.
We all love online shopping but have you ever thought about selling your own products online. Yes, you can also sell you products online and earn money. The online money making machines are called online stores and what you need for starting one is e commerce [electronic commerce] platforms.
What are e commerce [electronic commerce] platforms?
E commerce is defined as commercial transactions conducted electronically on the Internet. These commercial electronic transactions are what everybody needs [you know what i am talking about!] and we can induce these commercial transactions by selling goods or services. They include both business-to-business (B2B) and business-to-consumer (B2C) business activities.
E commerce websites are popular itself and they are used to display various products and cost.
E commerce websites will have images of products, price list, shopping cart, wish list, payment system, complaint cell etc.
Popular e commerce platforms you probably know about are built using e tools like LAMP (Linux, Apache, MySQL, PHP), .NET, Java, etc. Eg; Oracle, IBM, demadware, hybris etc. So which one is more suitable for your online store and serve your need?
Online Shopping: A Way Forward
A Teenager's Perspective on Online Shopping
"The joy of shopping online cannot be compared to any other way of shopping. If we are going out for shopping we have to get dressed, put our makeup, take a car or if we don't have one take a bus or call your friend to take you to the nearest mall. After going there we have to go to many shops and have to waste our time because we have to talk to the shop keeper and the salesman to get the things we want. Some times after going to many shops we won't get the thing we want. For example; if I want to go to a marriage I have to get the appropriate dress, shoe, bags, accessory, make up etc, we have to go to different shop.

Online shopping
But if we are shopping online we can sit in our bed with our parents or friends or family and without much strain and we can go to any online shopping websites and search for the thing we want. If we take the example of buying things to go for a marriage, first we can look for the kind of dress like ethnic or western or South Indian or North Indian clothes all at the same time in the same place and then we can look for all other thing we want in the same site. So shopping online has a lot of advantages over 'going for shopping'.
Online shopping websites shows us 1000 of different brands with good offers vibrant colors and any sizes. We get to buy tops, tunics, trousers, jeans, stalls, churidars, skirts, lingerie, sportswear, saree, all kinds of shoes & bags and jewelry.
If we want to buy books then also online shopping is very good. In a shop we will have to get assistance from the book keeper or his assistant but in online shopping if it is available we can buy it in the cheapest price in the market. The only problem is that we will have to wait for a week or so.
Another important thing about online shopping in general is that we need to pay only when it is delivered. Or you can pay with a credit card card or debit card. If we purchase it with credit card sometimes we even get cash back offers also. If we did not like and if we can send it back and they will credit the money also. These are few advantages of online shopping.
Most girls like window shopping but if we are going in a shop the shopkeepers may persuade us to buy things in that shops, this is also an disadvantage of shopping.
If we go for shopping with our parents, they can see and if they feel that it's not needed they can deny it also, so if we buy online we should just show them the picture and most probably they will allow us to buy that. – by, Gayatri Menon
"
How to start an online store to sell the products?
You may need an e commerce platform to start your own online store. There are two types of e commerce platforms – hosted and self-hosted. In hosted, the company will host your online store which means that they will deal with all the technicalities. This is pretty much easy and the company will provide you with dedicated support but you will incur an additional monthly fee. In self-hosted, the company will give you hosting space but you have to host the website yourself which is quite tough if you are a newbie. It's not that tough once you get the DIY kit.
How eCommerce platforms are hosted?
There are two ways it is hosted. One is called
on-premise hosting
where your website is hosted in a server that is situated in your companies building. Another way is called "on demand, or cloud hosting" where a bunch of companies will host their online websites in a server which is located with the hosting company.
Hosted Platforms
Shopify
– It is a popular eCommerce platform. It starts at $29 per month. Good thing is that you will get many add on apps with this. Some examples of online stores in India used by shopify are Yellow Fashion, PosterGully, The Beach Company, XTEAS, Mandira Bedi Designs, and Pinkshink.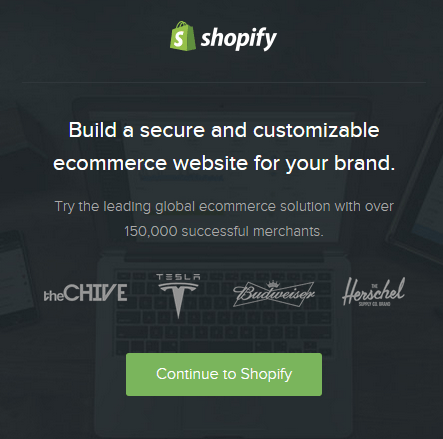 Create Best Online Stores
You will get the following payment gateways which are supported in India.
•
MasterCard Internet Gateway Service (MiGS)
BigCommerce
– The user interface of the admin panel of BigCommerce is simple and neat and starts at $29.95 per month.
Volusion – It is only $15 per month, which is almost 50 percent cheaper than Shopify. But it cannot be customized easily as shopify. As for starters with small number of products, you can try it out. Their inventory management with product uploads and tracking is good and you can try their services for 14 days as a trial without any credit cards.
Self hosted Platforms
Magento
– It is a famous open-source content management system. There are criticisms that it is slow to load, I think trying it out may be is a good option, so that you ca find it out.

best online store platform
There are bunch of other e commerce platforms such as,
WooCommerce, BigCommerce, osCommerce, Wix, Weebly, SquareSpace, PrestaShop, 3DCart
, ZenCart, GoDaddy, MoonFruit, 1&1, BigCartel. Even Facebook is also coming with the idea of online stores too.
If you like the article, kindly subscribe us for more tips.