There are a couple of alternative hotel chains to OYO rooms which also provides a good user experience and affordable prices. This list is provided 6 better hotel booking alternatives.
AIRBNB – Book unique homes and experience a city like a local.
Airbnb is an international company that provides good customer experience and higher quality. Airbnb hosts are ordinary people who list their vacant rooms in the platform and earn from it by providing it for the Airbnb customers. The idea is to feel as a family member than a customer or client. You will get a homely feeling where you can use all the listed home amenities such as kitchen, living area, TV, fridge, washing machine etc.

Airbnb
Visit Airbnb Site
Sign Up Using the below link and get 1,200 off your first Airbnb trip
www.airbnb.co.in/c/akhilsk
STAYUNCLE – Couple friendly hotels in India, secure and safe, no questions asked.
Want to get a room with your partner? Stay Uncle is one of the growing hotel chain that can get you and your partner a room without harassment and hassle. It is a very bold move to start a couple friendly hotel in a conservative country like India.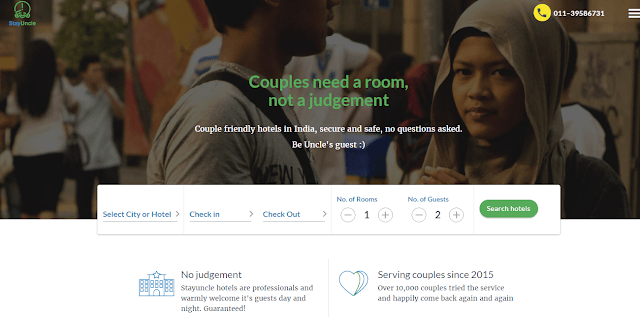 StayUncle
QIKSTAY – Affordable Premium Hotels
Qikstay provide affordable premium hotels at the best places.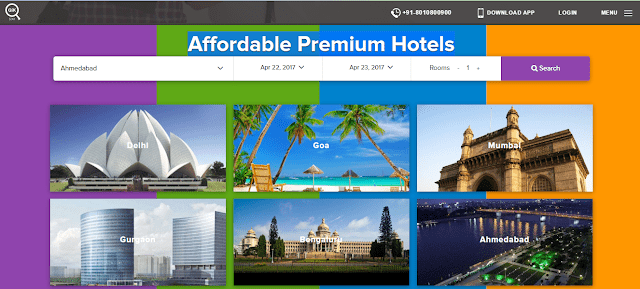 qikstay
Visit QikStay Website
Zostel – India's first chain of backpacker hostels
Zostel offers hotels as well as private rooms for backpackers. So if you are looking for a really cheap price with awesome quality, then Zostel is best. I stayed in Zostel Udaipur and it was one of the best experiences. They have zostels in Agra, Bir, Delhi, Goa, Gokarna, Jaipur, Jaisalmer, Jodhpur, Khajuraho, Manali, Udaipur, Ooty, Pushkar, Rishikesh, Spiti and Varanasi.

Zostel
Trivago – Find your ideal hotel for the best price
Trivago list room prices from numerous websites such as Hotel website, Yatra, Expedia, HRS.com, Cleartrip, Hotel.info,, Booking.com, Travelguru, ZenHotels.com etc, and shows the best price. Trivago basically an app that gives you details of the rent of a room in a hotel as per different websites including Oyo Rooms. It is not an aggregator or a website where hotels are under them but is useful to compare prices of Oyo rooms with other websites and select the best.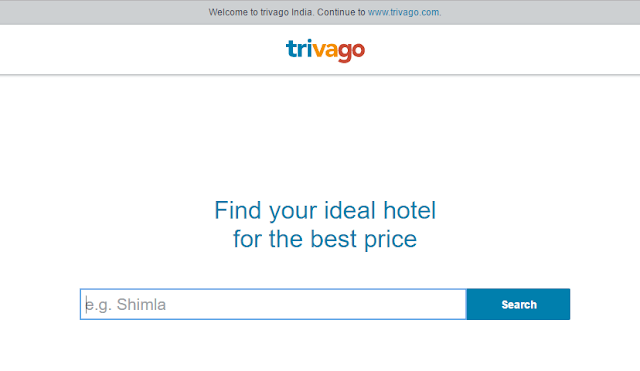 Trivago
Hotel.com – Be Smart Book Smart
Hotel.com is a pioneer in providing quality stay in hotels internationally. Their Service is also available in India.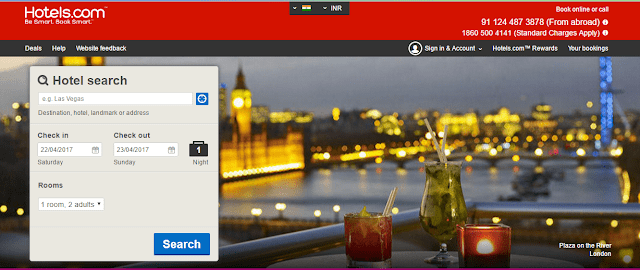 Hotel.com
Visit Hotel.com
These are some of the best Hotel Booking Alternatives To OYO Rooms such as Make my trip and Goibido. I will be adding more alternatives to OYO rooms soon.