Today the #BoycottAmazon trends in as Amazon started selling doormats with Hindu God images in it.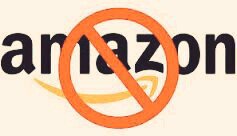 #BoycottAmazon Trending in India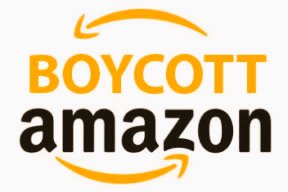 #BoycottAmazon Trending in India
The image looks like the one below.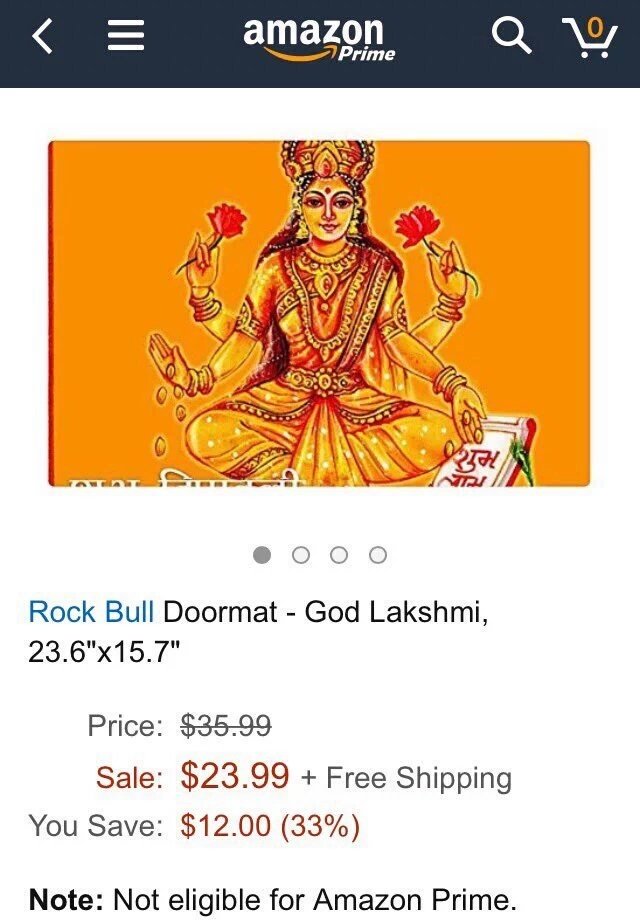 #BoycottAmazon
Long discussions started on twitter that says Amazon is hurting Hindu Sentiments by selling such doormats. Some says that it is time to teach Amazon a big lesson.
One user Omkar Harmalkar from Goa, India queried about this and Amazon replied to it.
Hello Omkar,
Thank you for notifying this issue to regarding the doormat with god images printed on it. This usually doesn't happen this is one off incident, However, we receiving the complaints from customers regarding this same issue and now we have been removing those items from website and take severe action against the sellers.
In case, If you still see this same item in our website, please send the Link or Item name immediately we'll escalate to our catalog team and make it remove from our website immediately.
We always take care of religious emotions and sentiments and I assure you that we respect all religions and do not hurt anyone's sentiments and break their hearts. Please accept our sincere apologies in this regard.
I've forwarded the details you sent us to our investigations team. Each report they receive is investigated and the appropriate action is taken.
We take such concerns seriously, and our department for Marketplace issues does investigate whenever a problem is brought to our attention.
However, we do take the feedback and performance records of sellers very seriously. We monitor seller performance and we'll close an account when warranted.
I'm sorry that this experience has been a disappointment. Even though your purchase was made from one of our independent sellers, we realize that this experience may influence your decision to visit our stores again.
Amazon does not want customers to suffer in any way, customer satisfaction is our Prime motto. Be assure that your suggestions will be taken and we go about working on to it very seriously.
If you still have any other concern, please feel free to reply to this mail, we're always here to help you.
We look forward to serving you soon.
Please use the survey below to tell us about your experience today.
Warmest regards,
Gunasekar. B
Also many users started supporting this and Amazon team replied to most of these users.
After this haywire situation, Amazon has removed the page. Now you can only see this,
Amazon Error page
There were doormats that had images of Jesus also. But there were no protests to boycott Amzon for that. May be religious beliefs of Christians does not depend up on the products in Amazon.
doormats that had images of Jesus
Comments

It does no make any sense to boycott Amazon as it is a portal where sellers show their products. Hence if someone got really hurt by this, they have to boycott the seller. This is like burning down the theater for showing a bad film than boycotting the director who made such a film.




The products were sold by a Chinese company. Hence it would be better to boycott China than Amazon.




The products were sold in Amazon.in and not Amazon.com. Hence maybe boy cotters can order good products from Amazon.com and keep boycotting Amazon.in.


What is #BoycottAmazon Really Does To India?

Most the twitter users who created this issue are BJP followers or RSS supporters. While checking their official twitter accounts, it is clear where they belong it.




Some boy cotters says Amazon do not have the courage to put doormats with Muhammed images on it. Why they are comparing with other religions. Is it show that Hindus are tolerant and they should not be and Muslims are intolerant and they should be tolerant. It does not make sense.




Reducing Religiosity to mere religious identities is dangerous and that is what we are seeing in these days. There are clear political reasons for doing this than just being hurt religiously. The way boy cottes compare other religions also has to considered as it evident they are trying to provoke others to make it a huge issue. Even Modiji have said Hinduism is a way of life but his rucks followers does not understand it as they make huge drama out of such things to promote Hindu identities. Creating binaries and divisions in minds of people is the only way they see to get BJP in power than doing good governance.

Read more:

1. http://beingindian.com/news/boycottamazon-trends-on-twitter/